If there is a Thomas the Train amusement park, it must be a symbol nearby and popular with Thomas the Tank Engine fans.
Thomas electric or battery-operated  train set
Amusement park diesel Thomas the tank train
Tips to choose the train size
Other train sizes
Tips to choose a reliable partner
Why choose us
Package
Delivery or shipping
Thomas trains manufactured by our factory are suitable for amusement parks built anywhere. The type of train you choose depends on the location of the amusement park.
If the amusement park is in mountain areas or on the beaches, a diesel train or trackless Thomas train ride is a good choice. If it is located in certain fixed places, such as suburbs, city centers, theme parks, indoor places, etc, you can consider Thomas electric or track train ride. In general, the Thomas and Friend train ride will be the right choice for your amusement park business.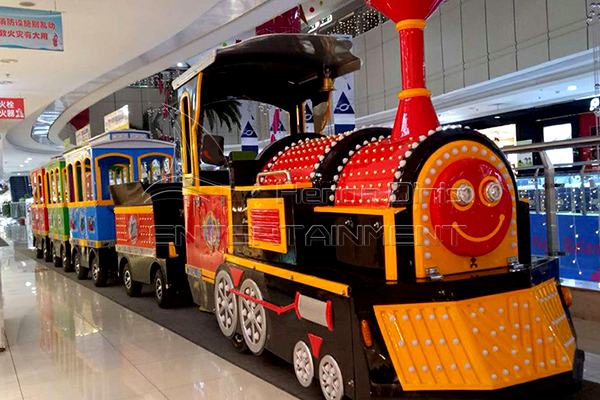 The following are details of our Thomas the tank train ride from types, target users, applicable places, concerns you care about and reasons for choosing us online for your reference.
Do you want to know more details, please send inquires to us now!
---
Why Is Thomas Train So Popular with Children?
The source of Thomas the Train
Thomas the Train should not be unfamiliar to everyone. We have seen it on TV before. It is a character of Thomas and His Friends, a famous British children's animation.
The main characters in the story are a group of anthropomorphic trains living on Sodor Island. The image of these trains can be traced back to The Railway Series published in the 1940s, which became one of the most popular children's picture books in the UK at that time. The steam train named "Thomas" is the protagonist of the second part.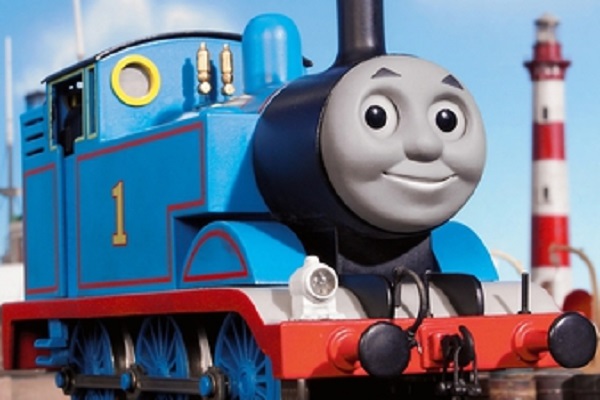 Reasons for the popularity of Thomas the Train
The plot of Thomas and His Friend is simple, but includes life principles. Children can grow up with these trains and learn something in happy laughter and cheerful voices. Adults can regain what they lost, such as courage, vitality, diligence and confidence.
With such popularity, Thomas has become a foreign animation star, and its related toy products have occupied first place in Amazon's sales all year round. A Thomas the Train amusement park must attract more tourists.
Thomas train imitates the cartoon character Thomas the tank engine. Each train has a chubby and round face with a pair of innocent and big eyes, very cute. Their feelings, the joys and sorrows are expressed in the face, similar to children. Moreover, children can touch Thomas the Tank engine and experience a real Thomas train ride in the amusement park, which is really different from seeing Thomas, the virtual star, on TV.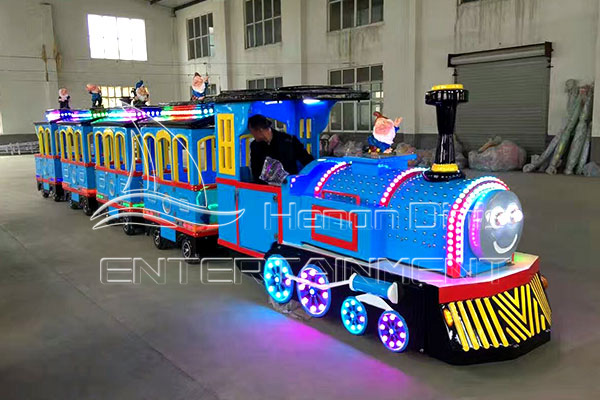 Do you want to know more details, please send inquires to us now!
---
Do You Want a Trackless Thomas the Train or Thomas Track Train in the Amusement Park?
Train ride in the Thomas the Train amusement park can be divided into two types depending on whether there are tracks beneath it. Both trackless and track Thomas the Train train sets are a great charm of tourists. You can choose a proper Thomas the Tank Engine train set according to where the amusement park is.
Thomas the trackless train for amusement park
Due to no tracks, this kind of Thomas train is appropriate for any amusement park that is located in farms, indoor playgrounds, or on the mountains, beaches, etc.
Our Thomas trackless train can be a good tool for riding instead of walking. You know, an amusement park with various devices for entertainment usually covers a large area. Different amusement rides are in different parts of the pleasure ground. As tourists enjoy themselves in the park, they may feel tired of walking. Therefore, the Thomas trackless train is a good and convenient means of transportation to take them to their destination.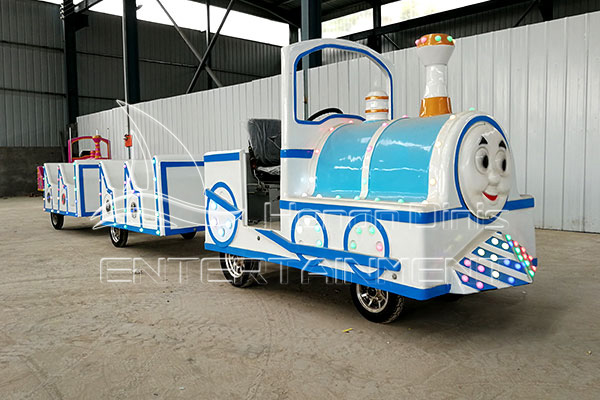 Moreover, this type of train is also a tourist sightseeing vehicle. It combines traditional trains and modern cartoons, which differs from traditional sightseeing cars. We designed the train using the popular Thomas model in order to attract more people, especially children, so that buyers can make more money.
Do you want to know more details, please send inquires to us now!
---
Amusement park Thomas train with track
The ground condition restricts the track Thomas train. You can use it in amusement parks located in flat and fixed places so that tracks can be laid.
If there is a Thomas the Tank Engine railway in your amusement park, it must enjoy great popularity among kids. Once they see it, they will not leave. Worry about the safety of children riding on the track train? Relax! The speed of our train is adjustable and the maximum speed is mostly 10 km/h, safe and steady for passengers.
Besides, our factory produced tracks in many shapes, such as 8-shape and B-shape, etc. We can also customize the train and track to meet your needs.
Do you want to know more details, please send inquires to us now!
---
Hot Thomas the train ride technical specifications
Notes: Specification below is just for reference. Email us for the detail information.
| Name | Data | Name | Data | Name | Data |
| --- | --- | --- | --- | --- | --- |
| Materials: | FRP+Steel frame | Max Speed: | 6-10 km/h | Color: | Customized |
| Music: | Mp3 or Hi-Fi | Structure: | 1 locomotive+4 cabins | Capacity: | 14-20 passengers |
| Power: | 1-5 KW | Track Size: | 10 m Diameter (customized) | Running Time: | 3-5 min adjustable |
| Voltage: | 380V/220V | Type: | Electric track train | Light: | LED |
Do you want to know more details, please send inquires to us now!
---
Various Patterns of Train Rides for Thomas the Train Amusement Park, Do You Have Interest?
To be honest, Thomas train rides for sale are one of Dinis top 4 most popular train rides in 2022. We have a series of Thomas trains for you, such as vintage red Thomas the tank engine, classic blue Thomas train ride, Christmas Thomas train set, Halloween Thomas train ride, and so on. Different styles and themes of Thomas the Tank Engine train ride can be found in our factory.
Thomas stimulated steam train
Thomas simulated steam train ride is the top selling train in our company. It not only imitates the appearance of Thomas the Train, but also simulates the steam effect of Thomas the Tank Engine. There is a chimney on the top of the locomotive and smoke comes out of the chimney when the train moves, which brings passengers a feeling that the virtual cartoon character appearances in real life. Such an extremely similar train ride to Thomas the Thank Engine must be very profitable in the amusement park.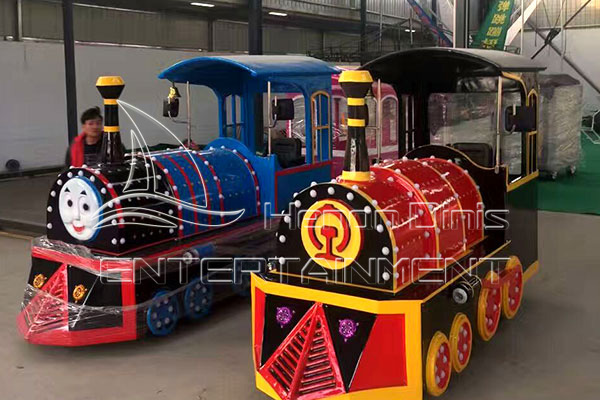 Amusement Park Thomas and Friends Ride on Train for Sale
The Thomas & Friends ridable train for amusement park is another hot sell of our products. It is a type of
ride on train
. You can also call it
kid train ride
or
adult train ride
. Its new design and way of riding attract tourists. This type of train differs from other common trains. It covers a smaller area, with a locomotive and several cabins that have no doors. Passengers ride on the Thomas train like riding a horse.
In addition, our ridable Thomas tank train can not only move on land orbit, but also on water orbit. If there is a lake in your amusement park, our ridable Thomas train with water orbit is a good choice for your business and must be a gorgeous part of your park.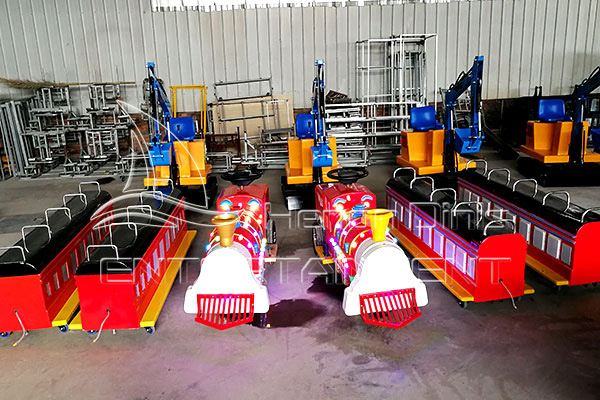 If there is only one single style of Thomas train ride in Thomas the Train Amusement Park, it must be absolutely monotonous. What Thomas the Tank Engine fans want to meet in the park are all the Thomas and Friends characters. To meet the needs of customers and fans, our factory has Thomas models with different expressions such as smiles, sadness and funny faces. At the same time, we can customize the train if you want other characters in the Thomas and Friends, such as Percy, Toby, Henrietta, Gordon, Henry or other characters.
Do you want to know more details, please send inquires to us now!
---
What Kind of Driving Systems of Thomas the Train for Amusement Park do You Want?
Thomas the Train amusement park usually has electric Thomas train sets, Thomas & Friends battery operated track rider trains, and diesel Thomas the Tank Engine rides. In our company, Thomas track trains for amusement park are generally electric type and our trackless Thomas trains have battery type and diesel type. Each type has its advantages.
Thomas electric or battery-operated train set
The voltage of electric Thomas the tank engine is 220v or 380v. If your country uses different standard voltage, you can use the electric pressure converter to change it.
Most of our Thomas battery-operated train sets are equipped with 12 pieces of 6V, 200A lead-acid batteries. In general, our battery can work at least 8 hours with full load, and run about 80 km.
You know that nowadays, people's environmental consciousness is improved, so more people choose environmental protection amusement rides in the amusement park.
Both of our electric and battery-operated Thomas trains for amusement parks are environmentally friendly, without pollution, waste gas and noise. Such a train will be a good choice for investors.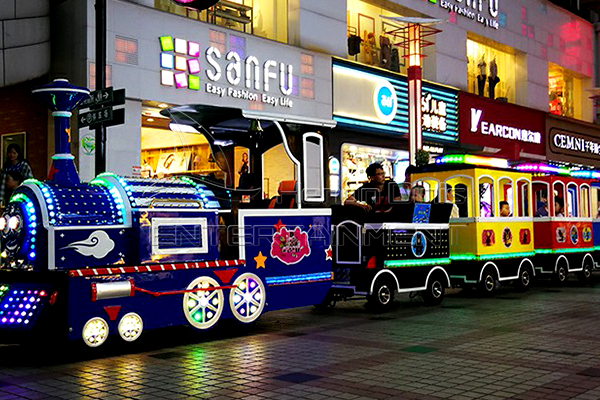 Amusement park diesel Thomas the tank train
Amusement parks are not all in certain fixed places that have even and flat grounds, such as city centers, indoor places, suburbs, theme parks, etc. Some amusement parks may be on mountains or beaches that have slopes or uneven ground. To be honest, children living in mountain areas have little chance of playing these modern amusement rides and they may only know Thomas from TV. So if there is a Thomas the Train amusement park in mountain areas, it can add fun to people's simple lives. In that case, a Thomas diesel train is the best choice. Because it has great power to climb slopes and can run for a long time with enough fuel. Moreover, the highest speed is 25 km/h. Children riding on the train can experience speed and passion with Thomas.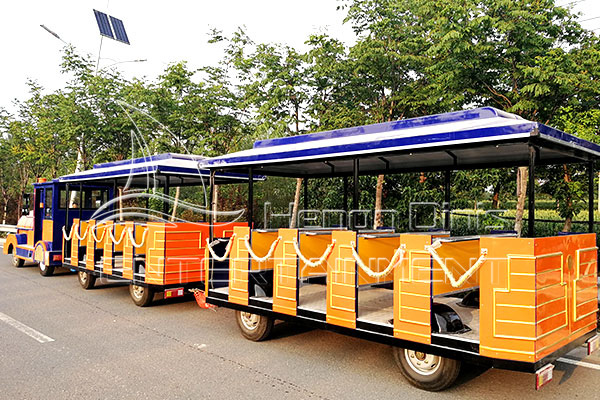 Broadly speaking, choose the type of Thomas engine train set according to the location of the amusement park.
Do you want to know more details, please send inquires to us now!
---
Who Is the Target User of Thomas the Train Amusement Park?
First of all, Thomas the Tank Engine fans will definitely like Thomas the Train Amusement Park. Secondly, our company's Thomas train ride is designed for everyone. Both children and adults can enjoy it. Children can spend a happy day with Thomas, and adults can find childlike feelings from it.
If toddlers or babies want to have fun with the train, parents had better accompany them. In addition, there are comfortable seats and backrests, safety belts and hand brake, very safe and steady for tourists, even for pregnant women.
We also have Thomas trains designed for child. You know there is a great charm of trains for children. Once kids see trains, no matter tourist sightseeing trains in an amusement park or small train toys in a mall, they won't leave unless they touch or take the train. Not to mention the popular Thomas train, it must draw attention to them and bring great profits to your business.
Of course, we have family Thomas train rides for amusement park as well. Parents can play the train ride game with their children. It is a way of parent-child interaction, which can increase the intimacy between children and parents and create a more harmonious and warm family atmosphere. At the same time, adults can enjoy a relaxing train trip away from the pressure of life and regain their childlike feelings.
Do you want to know more details, please send inquires to us now!
---
How Many Passengers do You Want the Thomas Train to Carry?
Tips to choose the train size
Is your park a big one, or are you looking for a proper train ride for Thomas the Train amusement park? Then you can consider our big Thomas and Friends tourist sightseeing train. It has a locomotive with 2 seats and two cabins that can carry 40 people. Tourists on the train can relax themselves while appreciating the beautiful scenery of the amusement park.
In addition, if you want your amusement park to be more popular with Thomas the Tank Engine fans, a marvelous part should be the real ride on the Thomas train. You can consider a life-sized Thomas train for the park. No matter the size or appearance, it is more like a real train. It is a type of panoramic sightseeing train and runs on tracks that are lying around the park. The life-sized Thomas train has a locomotive and 3-4 cabins. Due to its huge size, each cabin can hold 60 people. Such a real-life Thomas train must be a wonderful part of your amusement park.
Other train sizes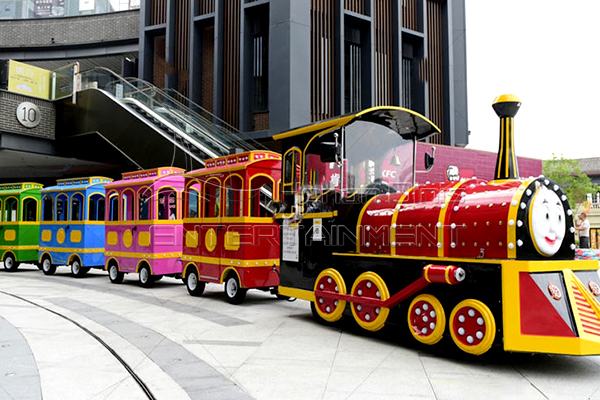 We also have different sizes and scales of Thomas train, such as large Thomas train sets, Thomas giant ride on train with track, Thomas medium train ride, small electric Thomas train, Thomas the tank engine mini trains and so on. Different scales have different passenger capacities. Generally speaking, a big or giant adult train can take 40 people, a medium one can take 20-24 people, while a small or mini kiddie train can take 12-16 people. The most important thing is to choose a suitable Thomas train ride according to the size of your amusement park. Do you still worry about whether the train you want does not have a satisfactory passenger capacity? Don't worry, we can increase or decrease the number of train cabins to meet your needs.
Do you want to know more details, please send inquires to us now!
---
Where Else to Use Thomas the Train Train Set?  
Where to ride Thomas train? Our Thomas the tank engine trains are not only suitable for the Thomas the Train amusement park, but also anywhere, whatever it is for making money or having a private one. For example, you can use it in theme parks, backyards, gardens, shopping malls, parks, playgrounds, parties, fairgrounds, carnivals, adventure parks and so on. The crucial thing is to choose the right size, type and style according to the place and occasion.
It is worth mentioning that if you want the train for a Thomas theme park, you can also consider other amusement rides from our factory, such as carousels, ferris wheels, bumper cars, inflatable playgrounds, indoor playgrounds, pirate ship, etc. We can customize and design all of our products for you on the Thomas model. In this case, tourists can have a day out with Thomas.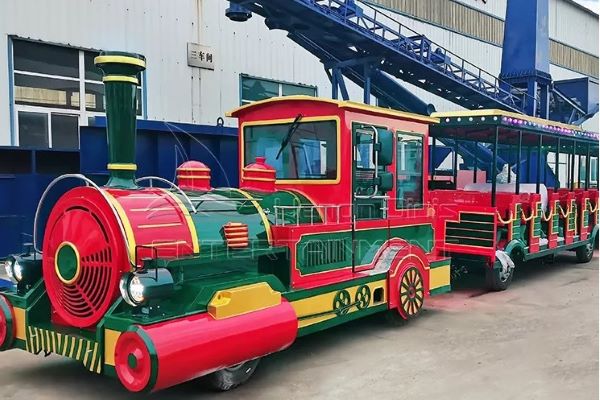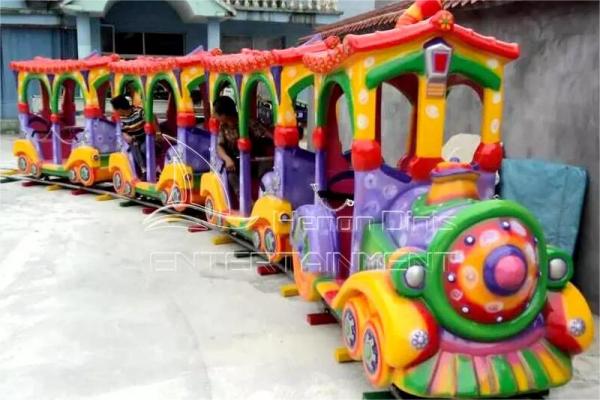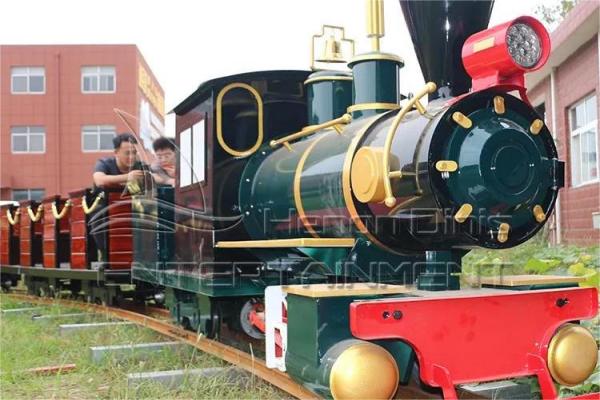 Do you want to know more details, please send inquires to us now!
---
Buy Thomas the Train Online & Why Choose Us?
As online shopping develops, you can consider purchasing Thomas the train online. You can shop around, which saves you time. Then comes another problem, that is how to choose a reliable cooperative partner?
Tips to choose a reliable partner
There are so many companies, suppliers, and manufacturers fabricating Thomas train online. It's not definite and certain for you to be sure which one is reliable. Here are some tips for you to choose a partner.
Know the company scale and related certifications.
Learn what kind of production materials does this company use.
Choose a company who can provide you sincere service.
Why choose us
Our company meets all of the above requirements.
Our company is a professional manufacturer specializing in developing, designing, producing, and selling of the amusement equipment. We also have many years of experience in foreign trade with CE and ISO certificates and have a huge and potential foreign market. Until now, we have sold our Thomas train sets to many countries around the world, Nigeria, England, America, England, Russia, Australia, Tanzania, etc.
Why do we have such a huge foreign market? Because our tenet is "Quality First, Customer Supreme". Our train sets are made of fiberglass, which is anti-aging, anti-corrosion, waterproof and insulating, and high-quality steel that has a strong firmness. Besides, we also have private constant temperature dust-free paint rooms and independent grinding workshops to fabricate high-quality goods with brighter and smoother surfaces. Moreover, we will provide you with the best service and the fastest after-sales service. If you encounter any problem about our Thomas train, you can contact us at any time, we will be the first time for you to solve the problem.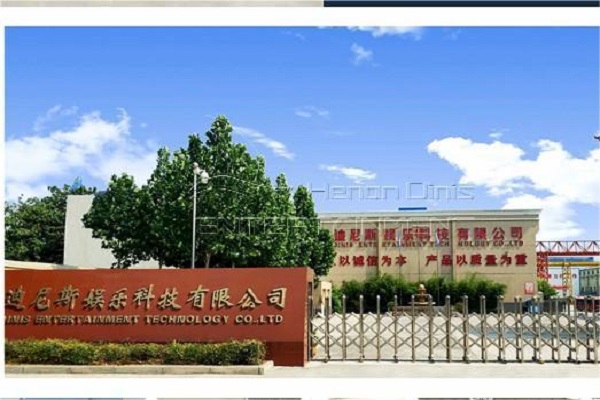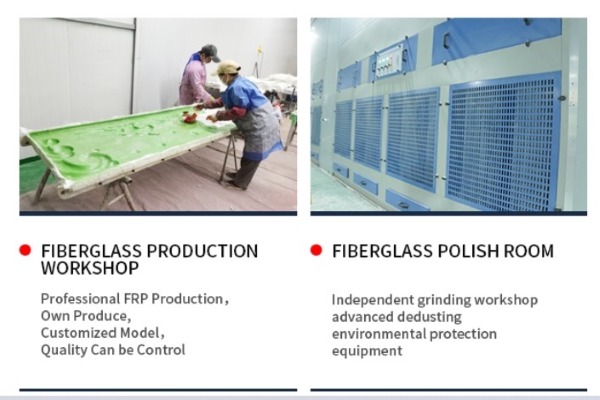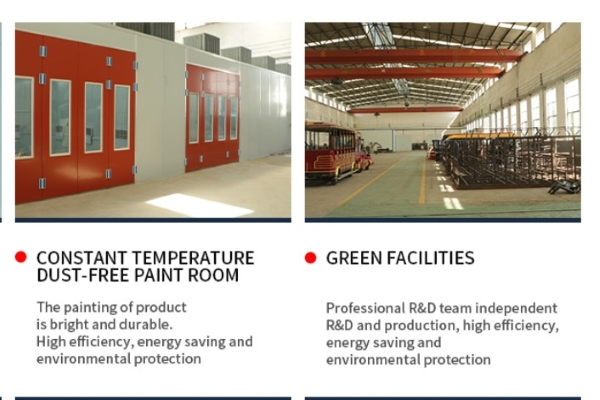 Do you want to know more details, please send inquires to us now!
---
Some Questions You May Be Concerned about
Do you worry that the Thomas Tank Engine train ride will be damaged during shipping? Or are you concerned that all the components and parts of the train will be delivered? Don't worry! Here are the answers to the package and delivery, hoping to release some questions you may have.
Package: we pack the locomotive and cabins with 3-5 layers of bubble film and iron frame, the spare parts in carton boxes and bubble film. We can also pack goods according to your requirements.
Delivery or shipping: our delivery team will load the goods according to the packing list strictly in order to make sure every part will not be left. At the same time, our sales department will also charge all loading and delivery, send all necessary documents to you in time, and provide you with intimate service before, during and after the sale.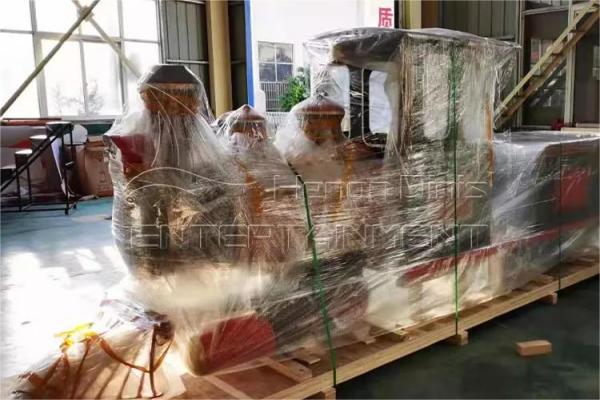 Do you want to know more details, please send inquires to us now!
---
Just believe in us. We will provide you with a reasonable and attractive price for first-rate amusement Thomas the train amusement park rides. What are you waiting for? Come and contact us!
---