Many people have heard of Thomas the train before. It refers to a famous cartoon character in a well-known cartoon series,
Thomas and His Friends
. Therefore, if you are able to get a real life Thomas train that is the same with the cartoon character, or at least very similar, you will discover that this amusement ride really attract families, especially kiddies and Thomas the Tank Engine fans. In addition, for parents, it's a good consideration to take their children to have a day with Thomas the train.
So where can you ride Thomas the train? In other words, where can Thomas the train be used?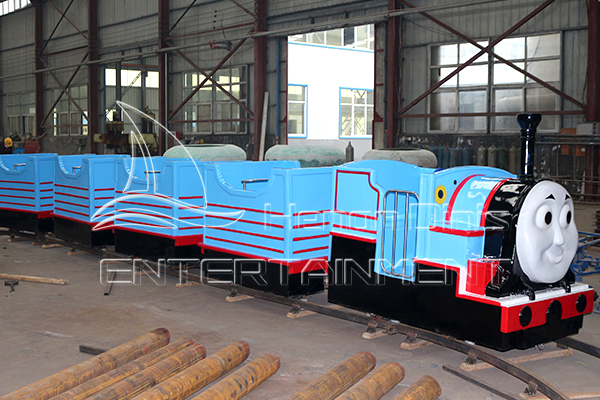 ---
Thomas the Train Amusement Park
Thomas train ride is a good choice for amusement parks or theme parks, especially those themed on the Thomas the Tank Engine. In these parks, all amusement rides can be designed with a relevant theme, such as bumper cars, pirate ships, carousels, swing chairs, indoor playgrounds, self-control planes, etc. A strong manufacturer can satisfy your needs. As for the train, we have trackless and track amusement park ride Thomas the train for sale. You can choose a proper Thomas the Tank Engine train set according to the size of installation site or passenger capacity of the equipment.
Thomas trackless train is a type of tourist sightseeing vehicle. It combines traditional trains and modern cartoons, which differs from traditional sightseeing cars. We designed the train using the popular Thomas model in order to attract more people, so that investors can make more money.
As to the track Thomas train, it has a huge appeal to kids. Once they see it, they will not leave. Furthermore, our factory produces tracks in many shapes, such as 8-shape, B-shape, etc. We can also customize the train and track to meet your needs.
---
Carnival Thomas Train Ride for Sale
Carnivals are fun events for all ages. And Thomas the train continues to be a very popular icon with kids that are looking for ways to grow, and adults that have childhood with Thomas the tank engine. If you decide to get one or more of these units for your carnival, you will see a quick influx in the number of patrons bringing their family to location. Overall, the Thomas train is popular because many people have seen this train before and will want to get pictures of their children on this iconic train ride.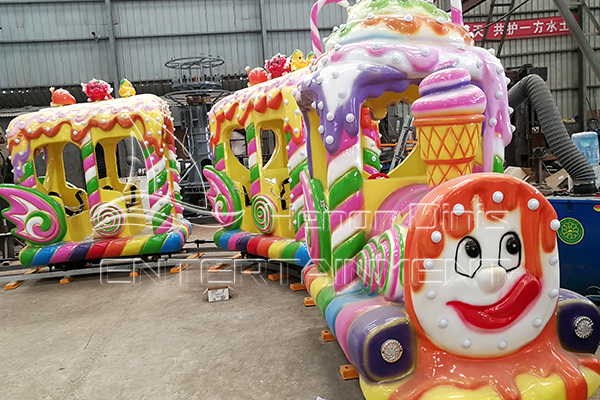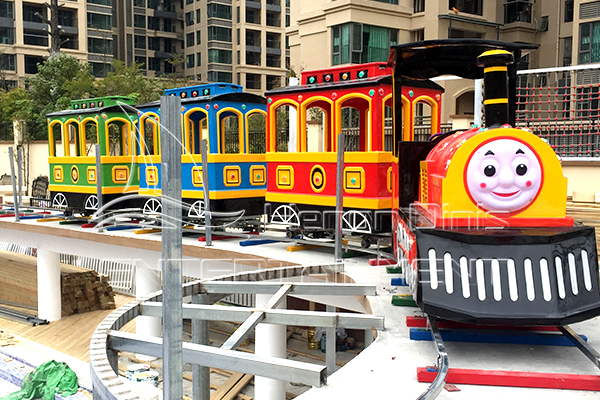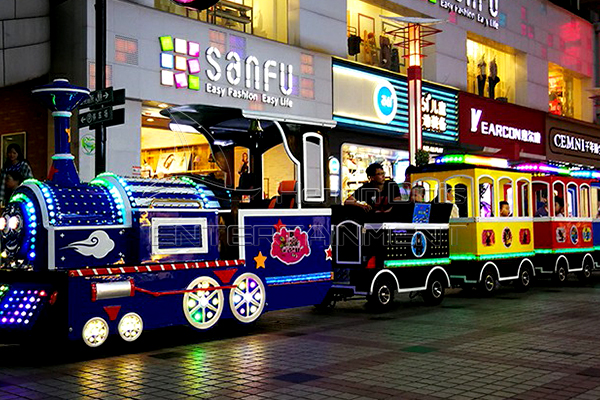 ---
Where Else to Ride Thomas the Train?  
Where to see Thomas the train? To be honest, our Thomas the Tank Engine trains are suitable not only for amusement parks, carnivals, but also theme parks, backyards, gardens, shopping malls, parks, playgrounds, parties, fairgrounds, adventure parks, etc. Regardless of whether you want to use it for business or buy it for your child, it can be an optimal choice.
---