Bumper cars for sale are widespread at amusement parks, carnivals, fairs, and indoor entertainment centers. They are one of the anchor attractions popular with people of all ages. At Dinis, you can find different types and designs of dodgems cars for sale for different age groups. All of our bumper cars are of good quality and cost-effective. So no matter whether you buy it for home use or for a commercial business, Dinis will all be your trusted partner. Here are the details on the bumper cars, for your reference.
---
List of Dinis Bumper Cars
---
What Is Bumper Car — A Brief Bumper Cars History
Running a bumper car business is a great option for a novice investor in amusement equipment. Besides, for better management of your bumper car business, you should have a clear understanding of the dodgem itself. What are bumper cars? When were bumper cars invented? And who invented bumper cars? Do you know the answers to these three questions?
Dodgems meaning
Bumper cars or dodgems are small electrically powered automobiles that the patrons drive. Bumper cars were not intended to be bumped, hence the original name is "Dodgem." They are also known as bumping cars, dodging cars and dashing cars. Tthey are an attraction at amusement parks, carnivals, or the like, whose drivers move them about erratically within an enclosed area, frequently bumping one another for fun.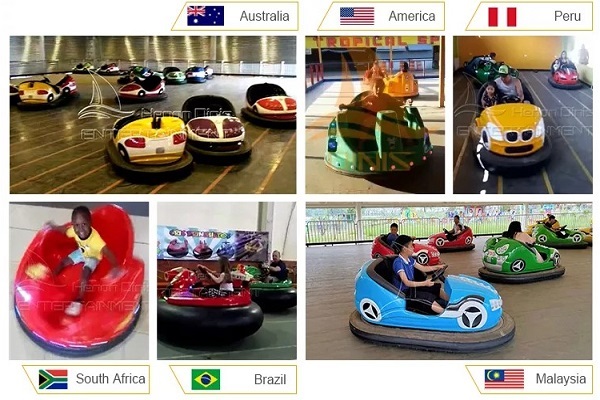 When & Who invented bumper cars?
Bumper cars for sale were invented in the early 20th century. The exact year and inventor are subject to some debate, but the general consensus is that the first bumper cars appeared in the 1920s, designed by Max and Harold Stoehrer, two brothers from Massachusetts, United States. They patented an early version of bumper cars called the "Dodgem", which was primarily mechanical, featuring electrically conductive floors and ceilings that provided power to the cars. This allowed the cars to move and bounce off each other without causing significant damage. There is no doubt that the Stoehrer brothers played a significant role in the bumper car history.
---
Where to Buy Bumper Cars
Do you know where to buy bumper cars? Here are some suggestions. Generally speaking, you can buy bumper cars from different people based on the purpose of buying dodgems. Do you buy the car for private use or for a business?
If you buy for your kids, you can buy a used bumper car for sale from a local people. It saves you money and time. Also, you can check in person if the used car is still working. But there is no doubt that a brand new bumper car for sale is of better performance than a used one and can last longer. So, choosing a reliable bumper car manufacturer can also be a great option! Make a decision based on the actual situation and your budget!
If you are about to start a bumper car business, then it is best to buy directly from an experienced bumper car manufacturer. You can trust our company. We are Henan Dinis Entertainment Technology Co., Ltd., with sufficient manufacturing & export experience in the amusement ride field. A wide variety of bumper cars for sale are available at our factory, for your selection. Also, we are able to customize the car according to your requirements. Feel free to let us know your needs. What's more, we can give you a big discount on the dodgems if you make a big order. Now our company has a two-month sales promotion. Welcome your inquires!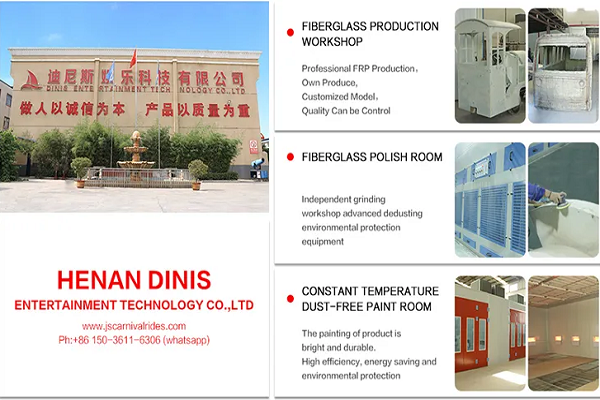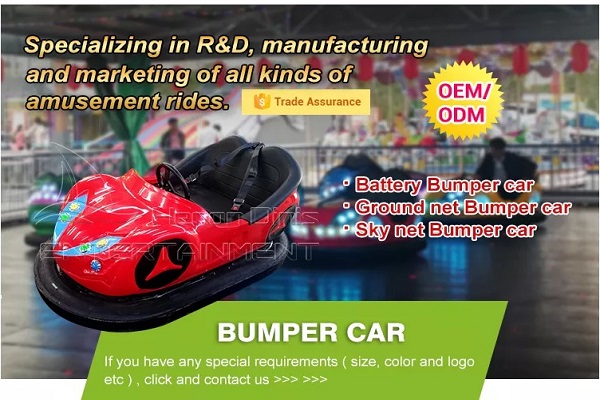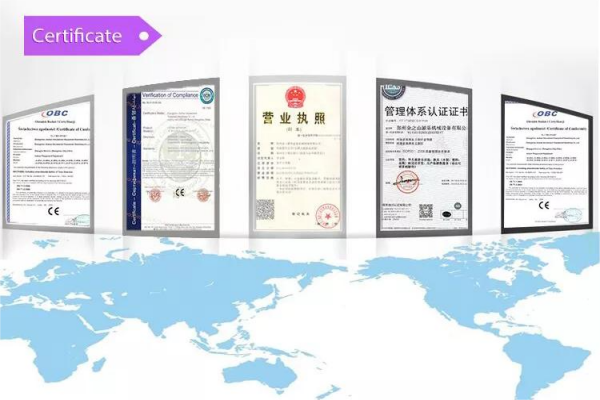 ---
Different Types of Dinis Bumper Cars for Sale
There are different types of bumper cars for sale on the market for different age groups. Which one do you prefer? In our company, we classify dodging cars based on different aspects. You can choose the appropriate one based on your actual situation. The following are three classifications of Dinis bumper car ride, for your reference.
According to different target audiences
To cater to different age groups, we design and produce adult bumper cars and kids bumper cars. Generally, a bumper car for adults is capable of carrying two seats. So, to some extent, an adult bumper car can create a stronger collision. While for kids, the children's bumper cars are enough to create limitless and memorable fun.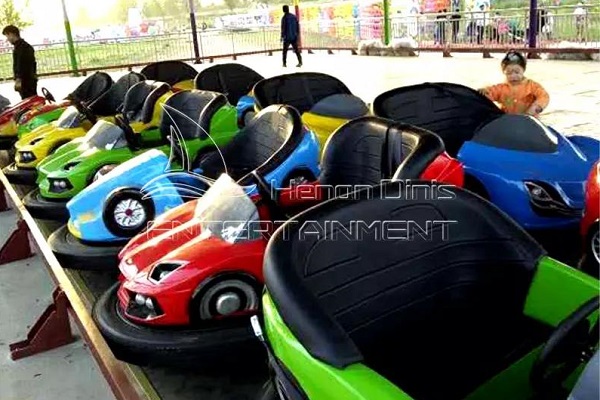 For grown-ups who want to lighten their children's memories or enjoy a fun activity with friends and family, a place where they can get an exciting and nostalgic experience is definitely the place to go. So, if you want to start an entertainment business, why not consider adult-size bumper cars?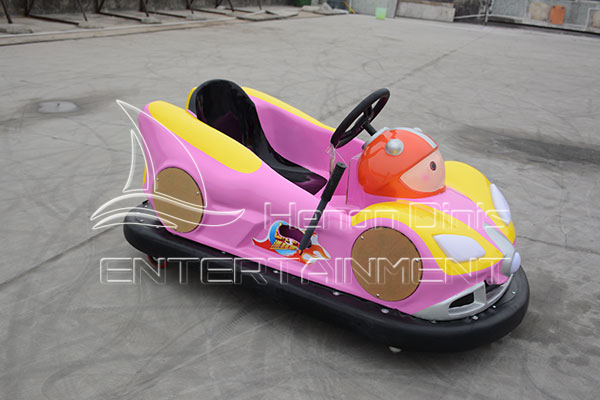 As for Dinis kids bumper car, it is smaller in size than a regular bumper car to simply accommodate one child. Besides, to ensure a safer experience for young riders, our kiddie dodgem is generally slower and have lower impact capability.
---
According to materials
The main materials we use to produce bumping cars are glass fiber reinforced plastics and national standard steel. But there is also a demand for other materials for various dodgems, such as rubber and PVC.
Rubber bumper car
It is equipped with rubber bumpers or inflatable rubber rings around the exterior. Therefore, when riders drive the bumper car by using a steering wheel, it allows the car to bounce off each other or the walls without causing harm to them. Hence, the key feature of a rubber bumper car is its ability to withstand collisions and impacts. And bumper cars made of rubber are universal anchor attractions at amusement parks, theme parks, carnivals, funfairs, shopping malls, squares, playgrounds, and the like. People of all ages, especially adults and young people prefer this type of dodgem.
---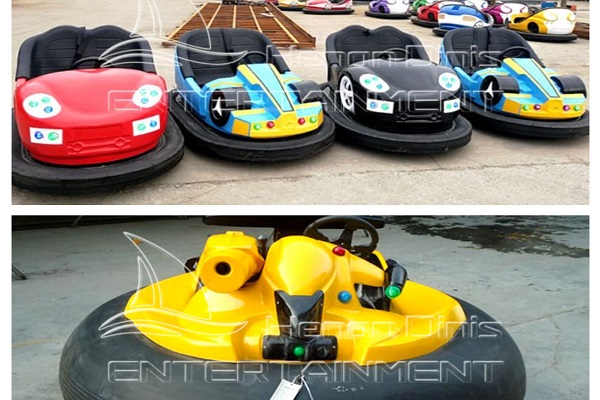 Inflatable bumper car
Inflatable bumper cars for sale are a new variation of traditional bumper cars. This type of round bumper car is surrounded by a ring of inflatable PVC material, which provides a soft and bouncy surface for collisions. In addition, this type of dodgem is suitable for any indoor and outdoor place. And it can even operate on ice. Furthermore, people drive the car by using joysticks. It means the car has a more flexible operation and can spin 360 degrees. Hence, you can also call it a spin zone bumper car or spinning bumper car, popular with younger children.
---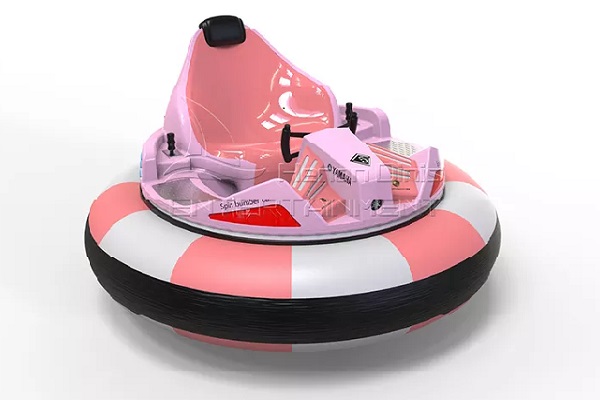 ---
According to type of drive
How do bumper cars work? Do you know the working principle of dodgems? Actually, our bumper car rides have two types of drive, a battery drive and an electric drive.
As for the battery bumper cars for sale, they are powered by rechargeable batteries. Each dodgem is equipped with 2 pieces of battery of 12V 80A. If you want to run a mobile business, we recommend the battery dodgem because there is no need for the ground. In other words, it can operate on any flat, smooth surface. So it's convenient for you to move these cars to another place and start your business.
In terms of the electric bumper car for adults, it includes a ceiling-grid bumper car and a ground-net bumper car. Both require a distribution box and there is a special need for the ground. But there are still differences between the two types of spinning cars for sale. On the one hand, a ceiling-net adult bumper car requires an electric ceiling net and a conductive steel plate, while a ground-net dodgem requires a conductive steel plate and several insulation strips. On the other hand, there is a conducting rod attached to the rear of the sky-net dashing car, something that a floor-grid car doesn't have. In addition, don't worry about the safety of the players. Although it is an electrified floor, the voltage is 48V and there is no danger to people.
Contact us for a free product catalog and quote!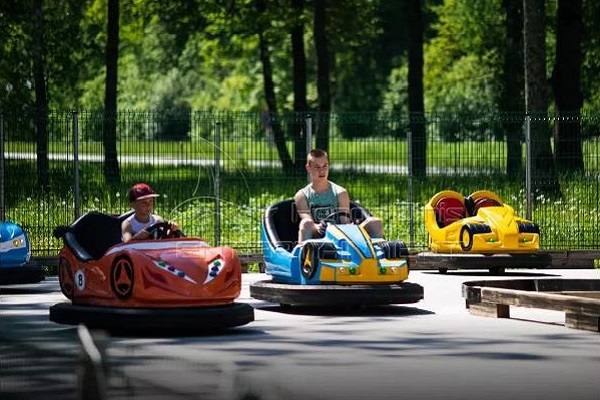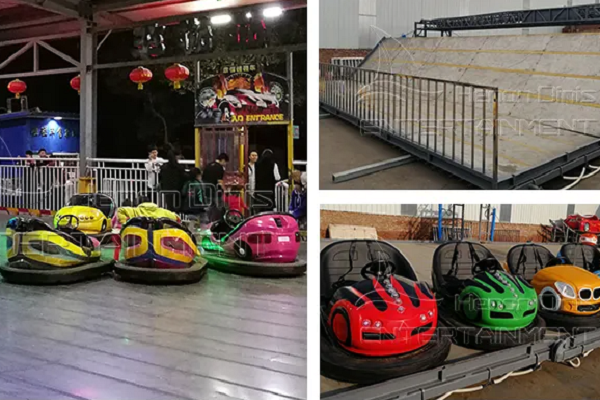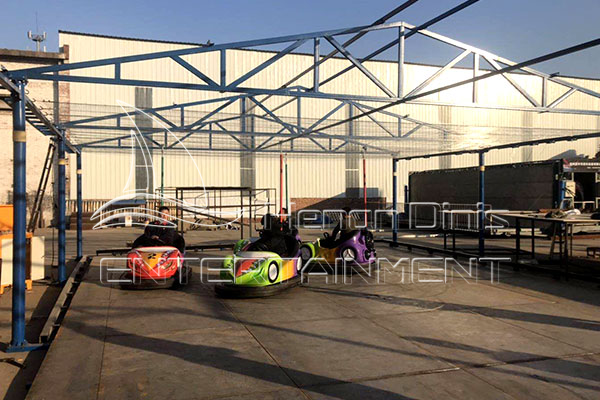 ---
What Services Do We Offer If You Choose Our Bumper Car?
We are not only a bumper car manufacturer, but also an exporter. Professional customized services and pre-sale, on-purchase and after-sale services are available at our company. So if you choose us, you can get a sincere and intimate one-stop service.
Professional customized service
We have a wide variety of bumper cars for sale, but sometimes our clients want a unique dodgem. A few months ago, we did a deal with a client who wanted a white bumper car operated by batteries, but the one he chose was not available in white. In that case, we provide him with a customized service. We changed the original color of the dodgem to white, and he was happy with its customized bumper car. So, if you have needs, feel free to let us know. We can not only customize the color, LED lights, and decorations of a dodgem, but also add logo to it to cater to the diverse requirements of our customers.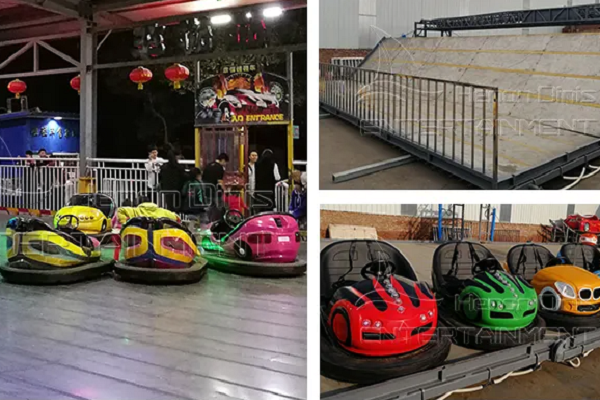 Pre-sale service
We have a professional sales team that provides you with sincere and intimate services. As for our pre-sale service, it includes product demonstrations, consultations, answering your queries clearing and timely, providing product information, and offering recommendation or suggestions based on your needs or preferences. We believe that we can create a positive customer experience and build trust with you and help you make informed decisions under our services.
On-purchase service
After you have made your decision on which type of bumper cars for sale you want, we will then move on to the contract signing and payment steps. Actually, our on-purchase service involves activities such as facilitating the buying process, assisting with payment options, handling contact sign, and ensuring a smooth transaction. It also includes additional services such as product customization and installation. We will follow up orders in real time and keep you updated. Furthermore, Dinis bumper cars will be tested several times before we deliver them to you. In addition, we will pack them tightly. So don't worry, we assure you of the intact goods you receive.
After-sales service
As a professional manufacturer and exporter, the guaranteed after-sales service is also a major reason why we have a large foreign market. After receiving our bumper cars for sale, feel free to contact us at any time if you have any questions about our dodgems. We will then address any issues or concerns you may have. Besides, our products have a one-year warranty. And if you order bigger and faster, the warranty period is negotiated to be longer. Besides, we also offer you a lifetime technical support. We believe we can build a long-term relationship with you.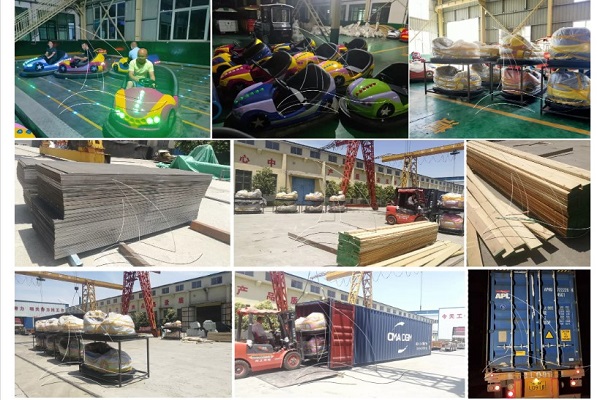 ---
FAQ about Dinis Bumper Cars
Q: Do you have certification to import the car into my country?
A: Yes, we have international certifications, including CE, ISO, etc. Besides, we have much experience in exporting, and have exported our bumper cars to many countries, such as the US, Australia, Canada, Indonesia, UK, Netherlands, Italy, Ireland, and Belgium.
Q: Will the paint come off the bumper cars?
A: No. The shell of our dodgem is a GRP gel coat material, which is strong, durable, age-resistant, and corrosion-resistant. If there is a scratch on the body, use a polisher to polish the scratch. In addition, the shell of our bumping car for sale is painted several times. So don't worry, even though the scratch is polished, it will be the same color as usual.
Q: How fast do bumper cars go?
A: Generally speaking, our bumper cars for sale are no faster than 12 km/h.
Q: How much is a bumper car?
A: Bumper car price varies with the dodgem type. Battery dodgems are, by and large, cheaper than electric ones. And floor-grid dashing cars are cheaper than ceiling bumping cars for sale.
---
Q: How do you transport it?
A: We can ship the goods to the port nearest to you. And if you need air transportation, we can arrange that, too. But the cost is higher than shipping by water.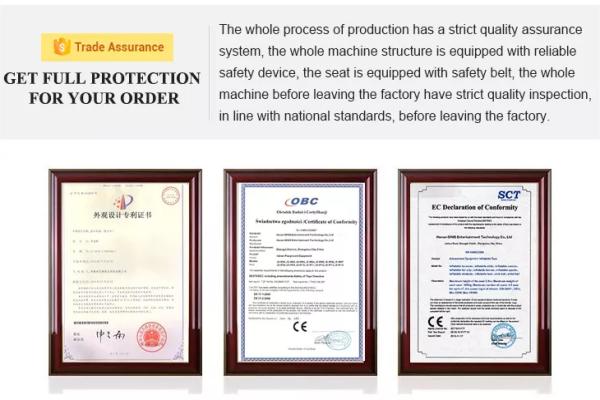 Q: What's the shipment cost?
A: It depends on the distance between us, the number of containers, and other things. Don't worry, we will try our best to let you pay the lowest freight.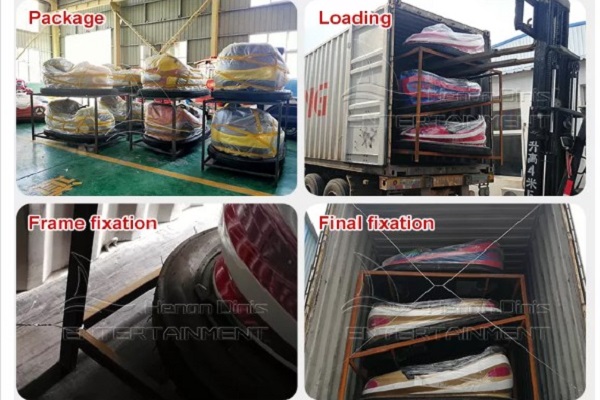 Q: What's the delivery time?
A: It's usually no more than 15 days. Furthermore, the delivery time is not fixed but negotiable. Feel free to contact us at any time and we can establish a win-win cooperation.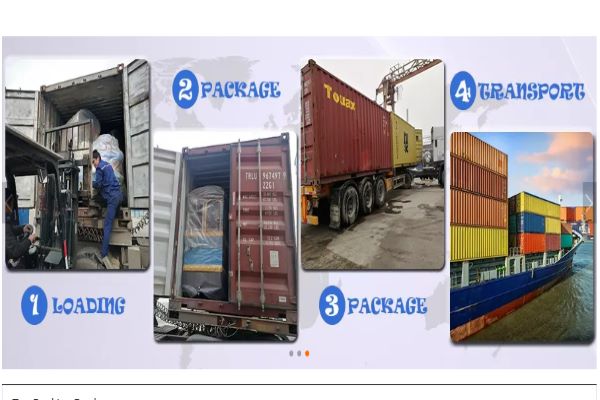 A: Don't worry about the operation. Whether it's a dodgem equipped with a steering wheel or joysticks, it's easy for a novice to drive a bumper car. We will also send you the instruction manual.
Q: Where can I start a bumper car business?
A: Whether you are an old hand or a novice in the amusement equipment industry, starting a bumper car business is a great option. Shopping malls, amusement parks, theme parks, squares, carnivals, fairs, squares, parking plots, etc., are all suitable for opening a bumper car business. But, it's notable that you'd better choose the dodgem type after deciding on the venue. For indoor use, any type of our dodgem is suitable. For outdoor use, we recommend battery bumper cars. Because it's easy to move the cars indoors if it rains. And if you want to place ceiling-net dodgems or ground-net dodgems outside, it's also feasible. But it's best to take waterproof measures, such as building a weather enclosure to keep the bumper car track out of the water.
Q: If there is any requirement for the surface of the bumper car track?
A: For a smoother operation, a better customer experience, and a longer longevity, make sure the ground is flat and smooth. You can use it on marble floors, tile floors, cement floors, pitch floors, and the like. Besides, it's notable that if the venue has a slope, the slope is better no more than 10 degrees. Because the bumper cars tend to go slowly uphill if the slope is too high, and are too fast to control when going downhill.
Q: Can I visit your factory?
A: Of course! We warmly welcome your visit to our factory. We can help you book a hotel and pick you up from the airport or railway station if needed.
---
If you want to know more about our bumper car ride for sale, please feel free to contact us at any time.
---