In addition to mechanical amusement rides, unpowered rides now occupy a large market. These non-electric rides are popular with people of all ages, especially kids. Furthermore, a place with different types of unpowered amusement facilities has always been one of the most popular options for families. Therefore, if you have an idea to start a family entertainment business, an unpowered ride will be a good option. The following are some of the advantages of unpowered rides, to give you an idea of what a good investment this facility is.
---
6 Advantages of Non Electric Rides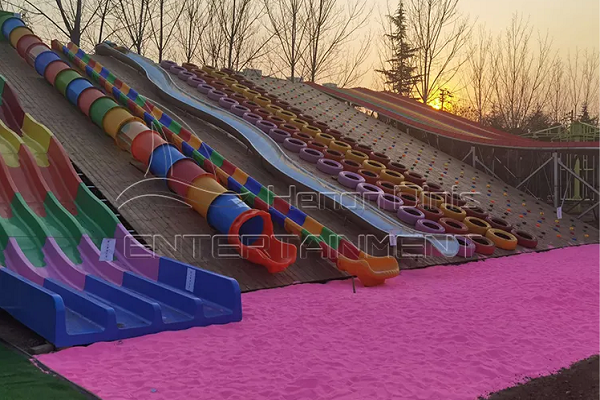 Cost-effective
Unpowered amusement facilities are easy to maintain and cost less than mechanical rides. Besides, they do not need much maintenance and have a long service life. Furthermore, the interesting equipment is popular with the public. So it can bring heavy traffic to your park, which means considerable benefits. As a result, non-electric powered rides have a high return on investment.
Eco-friendly
As you know, unpowered rides do not have any power devices, such as electric, hydraulic or pneumatic systems. Therefore, they do not either consume any energy or produce any emissions or noise pollution. It is one of the advantages of unpowered rides.
---
Suitable for all seasons
In general, unpowered entertainment facilities are not affected by season, weather or emergencies such as power failure. So, you can start your business at any time. However, as for some non-electric rides, such as the inflatable castle, it's best not to use it outdoors on days of high winds and heavy rain. But if your business is open indoors, you have nothing to worry about. People will still patronize your business regardless of whether it's rainy or snowy.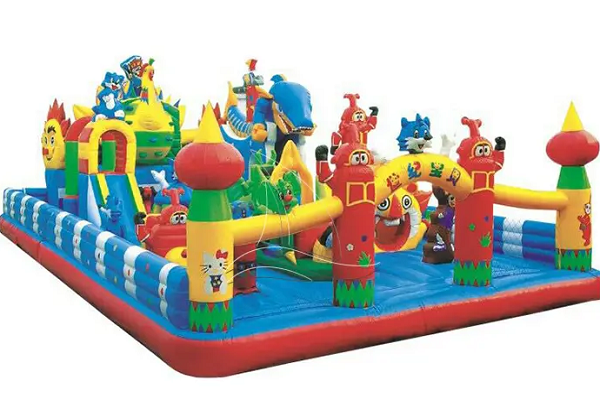 Safe unpowered rides
To reduce the probability of injury from falling from the facility, the unpowered play areas are covered with sand, rubber mats, etc. You know the indoor playground is one of the popular unpowered rides for children. One reason for its popularity is that it provides a safe environment for kids. To allow kids to enjoy themselves, products produced by Dinis are made from EVA, sponges, etc., to keep them safe.
---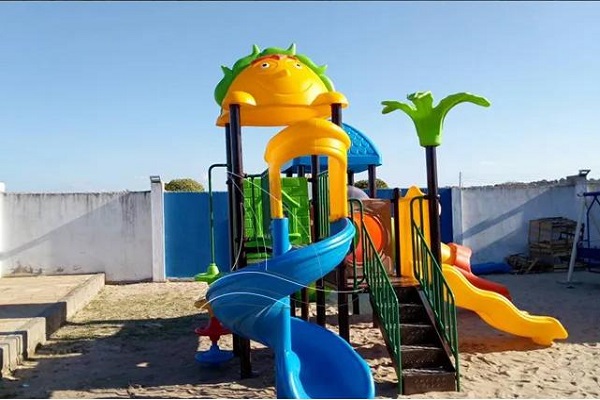 Focus on the needs of kids
Actually, the original intention of non-electric entertainment equipment was for children. It advocates releasing children's nature and getting them get close to nature. In addition, parents can interact with their kids. These are the reasons why families with little ones prefer to go to an unpowered amusement park. So, if you build a park like this in your city, it will definitely attract a lot of families.
Unique experience of unpowered rides
This type of amusement facility is characterized by high interactivity. So the motion of players depends on themselves. That is to say, there is a lot of physics involved in the movement of non-electric rides. You know the colorful rainbow slide amusement ride. Actually, passengers are able to glide along the track, thanks to the gravity.
---
How to Design Your Park with Fun Unpowered Amusement Rides?
If you now own a land and are about to do business, a park with many unpowered rides can be undoubtedly a good choice. Furthermore, if you want to enrich your park and expand your target demographic, then you can consider investing in some mechanical equipment in addition to non electric amusement facilities. A ride on train with track is a good choice. It occupies a small area. More importantly, its carriages are open, so passengers can thoroughly enjoy the park scenery. Also, you can buy several electric bumper cars that are popular with people of all ages. Moreover, the merry-go-round ride for sale, self-control plane entertainment equipment, tea-cup ride, and so on all are good choices you can consider.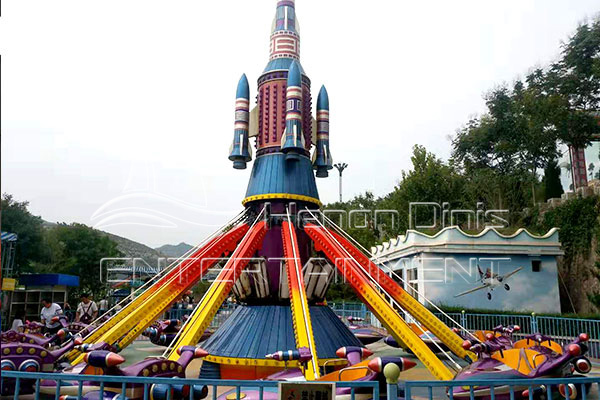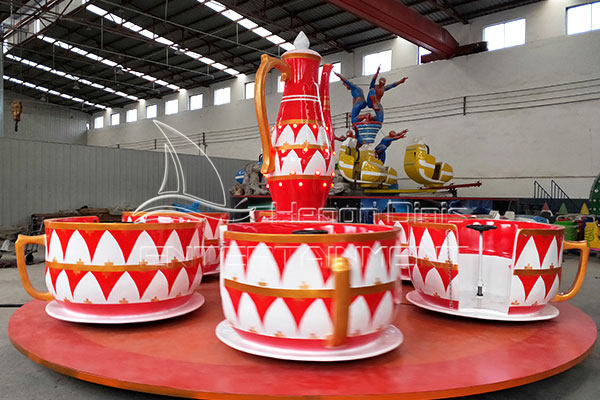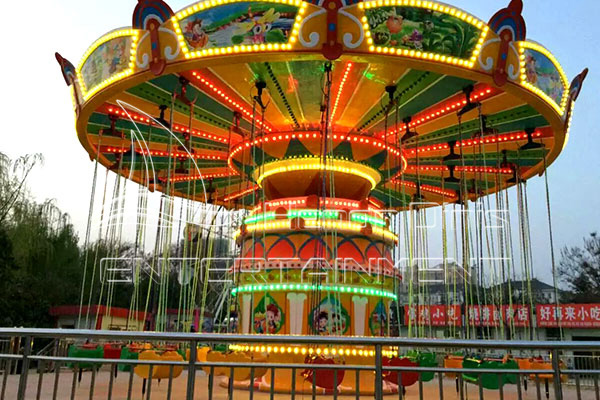 ---
Now you have an idea of the advantages of unpowered rides and how to design a family entertainment park. Don't wait any longer. Contact us and pick out your favorite unpowered rides!
---