---
What Are Battery Bumper Cars for Sale

2022

in Dinis

?
Today, amusement rides for sale are very popular with kids and grown-ups around the world. Among these rides, Dinis battery operated bumper cars for sale are a new family ride that can be powered by batteries. And it's easy to control and operate for people of all ages. What's more, it's easy for businessmen to manage this small, mobile carnival ride.
As a strong manufacturer of amusement equipment, there are undoubtedly different types and shapes of bumper cars to offer at Dinis, such as cartoons, animals, cars, etc. If none of the products meet your requirements, we can provide you with custom bumper cars for sale.
The Dinis battery-operated dodgem is so amazing and popular around the world that it can easily be run anywhere, such as fairgrounds, playgrounds, shopping malls, playgrounds, water parks, etc. Welcome to join us for battery operated ride activities and games and enjoy yourself.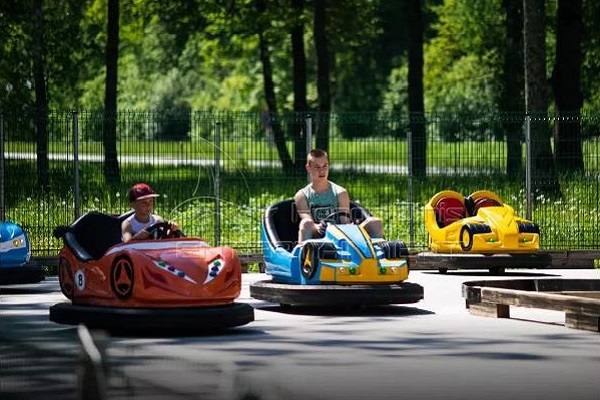 Do you want to know more details, please send inquires to us now!
---
Battery-operated bumper car ride technical specifications
Notes: Specification below is just for reference. Email us for the detail information.
| Name | Data | Name | Data | Name | Data |
| --- | --- | --- | --- | --- | --- |
| Materials: | FRP+ Steel frame | Max Speed: | 6-10 km/h | Color: | Customized |
| Size: | 1.95m*1.15m*0.96m | Music: | Mp3 or Hi-FI | Capacity: | 2 passengers |
| Power: | 180 W | Control: | Battery control | Service Time: | 8-10 hours |
| Voltage: | 24V (2pcs 12V 80A) | Charge Time: | 6-10 hours | Light: | LED |
Do you want to know more details, please send inquires to us now!
---
Dinis 

Rides Show Battery Dodgem Car for Sale
Contact us, and we will give you a list of battery-powered bumper cars. You can experience any kind of portable dodgems, coin operated kids battery operated UFO bumper cars, battery inflatable bumper cars, etc. All of these amazing and popular battery bumper cars will be introduced to you. We can also meet your needs.
Hot attractive kids and family inflatable battery bumper cars cheap
New amusement equipment attractions are available in Dinis, such as inflatable battery bumper cars called combat bumper cars. This new type of bumper car, powered by batteries and surrounded by PVC material, can catch your eyes. Each inflatable battery-powered bumper car comes with a gun that allows you to shoot lasers at your friends.
It's big enough for two people to ride on, so it's great for families, friends, lovers, etc. For families, if the kids are so young, maybe the parents will help them play. All in all, it can add more interest to your family and promote close family ties. Meanwhile, our company also creates different functional battery bumper cars, such as ice bumper cars for sale, park dashing cars and so on.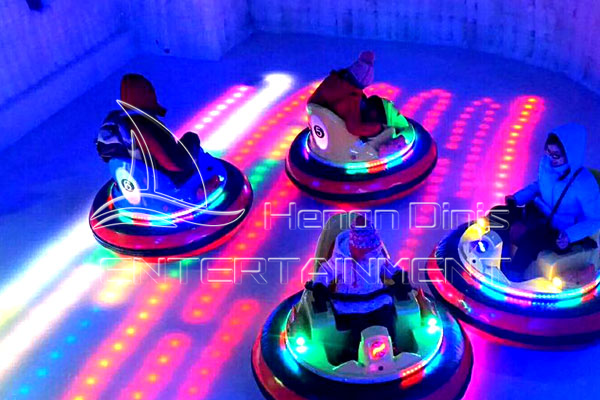 Amazing indoor bumper cars battery operated USA
Do you want to have an amazing and adventurous experience? So why not come and play bumper car games in indoor places, like shopping malls, fun centers, etc. Apparently, people can play the game whether it's raining or snowing. Therefore, investors can get benefits from this interesting game at all seasons. Meanwhile, a series of products based on this feature have been manufactured in Dinis, such as spinning battery operated amusement rides for sale, laser tag ride on bumper battery cars for sale, drift battery dodgems for sale, vintage battery dodgems, and so on. In contrast to indoor bumper cars, all of these products are also suitable for outdoor places. They can be seen anywhere in the summer and many families enjoy happy moments.​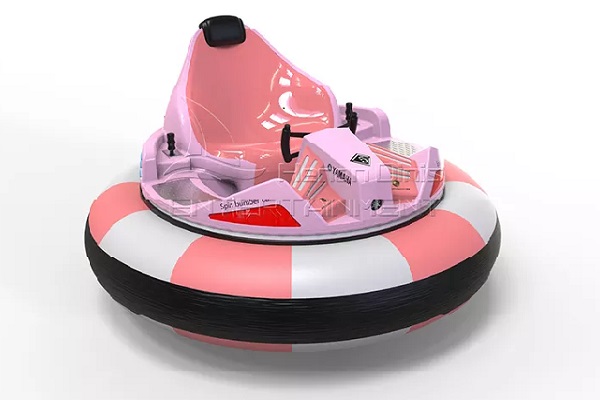 Do you want to know more details, please send inquires to us now!
---
Best battery ride on remote control bumper car
As businessmen or players, both of us would like to be able to run and operate rides with ease. A remote battery power bumper car is a type of remote bumper car that is controlled by a remote-control key. Hence, it's available to go to places that have flat, smooth cement floors or even grassy areas.
Moreover, Dinis large battery-powered bumper cars for sale are suitable for family to play. Meanwhile, kids can play with mini bumper cars for sale that are specially designed for children.
All in all, through activities and games like this, the closeness with kiddies and parents can definitely increase. Such amazing and exciting games are popular around the world.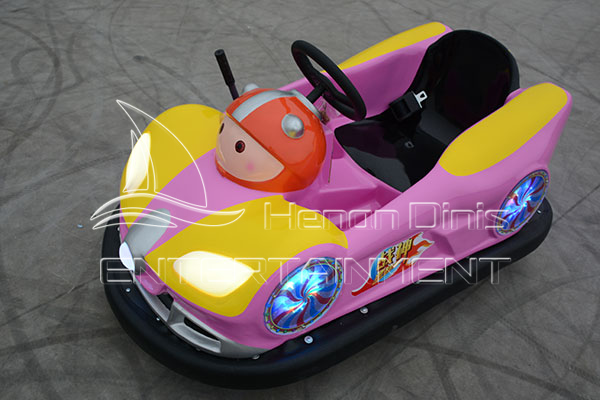 Top battery operated bumper cars for sale for parks and funfairs 2022
Battery-powered bumper cars are a type of amusement park ride sold for people to use in both open-air and indoor locations. It plays an important role in the list of games needed for amusement parks, which can appeal to tourists. Therefore, they are one of the most important amusement equipment in parks and funfairs, such as the famous Disney Land, amusement parks, theme parks, national parks, and even backyard gardens.
As a professional amusement ride supplier and manufacturer, we have produced amusement park bumper cars, adventure island battery dodgems for sale, funfair battery dodgems, etc. What's more, our dodgems are generally adult size bumper cars that can hold two persons. Wherever you want to go with your family, bumper car games and activities will be with you.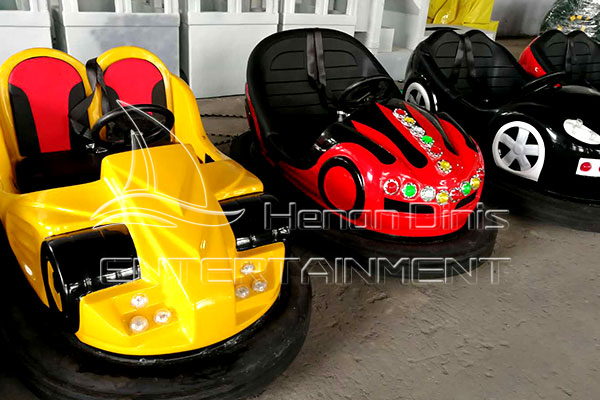 Do you want to know more details, please send inquires to us now!
---
Commercial Value and Lowest Cost to Invest in Battery Bumper Cars 
How much is a new bumper car? Bumper cars in Dinis are very reasonably priced and optional. Now the Dinis battery-powered bumper cars are on sale. According to the different price rules, we have three principles to set our prices. But for every price, you can get a discount and save on your budget. Now Dinis has a huge inventory and we are selling our products at clearance prices. Besides, a price list for the ride will be provided after you contact us. Hope you did not miss the chance of the 2022 clearance sale on the battery bumper car.
Purchasing rides by wholesale
Wholesale amusement equipment is the best way to retrench costs and budget to run a business, as buyers can enjoy high discounts on the total price. In addition, we have a professional sales team that provides full service for our clients. There are two ways to buy our products by wholesale. On the one hand, just buy the bumper cars in bulk, and then we will give you a big discount to save you money. On the other hand, if you have a big amusement park, you can buy different kinds of products from us. Furthermore, we can freely make a CAD design of your park. Pl feel free to contact us.
---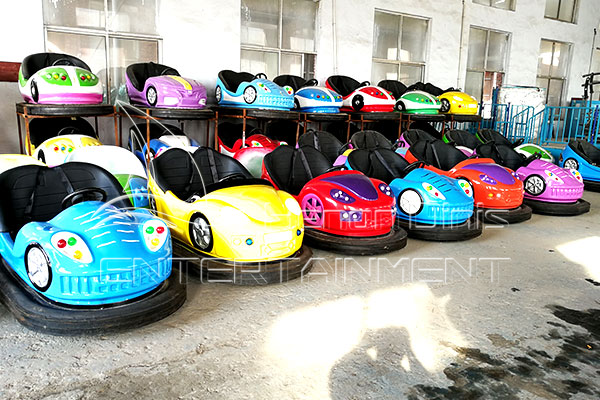 ---
Buy battery bumper cars at retail
​Generally speaking, most of our customers purchase bumper cars wholesale for commercial use. But maybe you just want to buy one or two battery-operated dodgems for your kids, so you opt to buy the bumper cars at retail. Well, take it easy. The price is changeable. Compared to other bumper car manufacturers or suppliers in China, we have a lot of promotions where Dinis will give you a discount.  Especially on holidays or festivals, the discount is bigger. Don't wait anymore. Contact us to make sure there is a discount. Do not miss your chance!​
---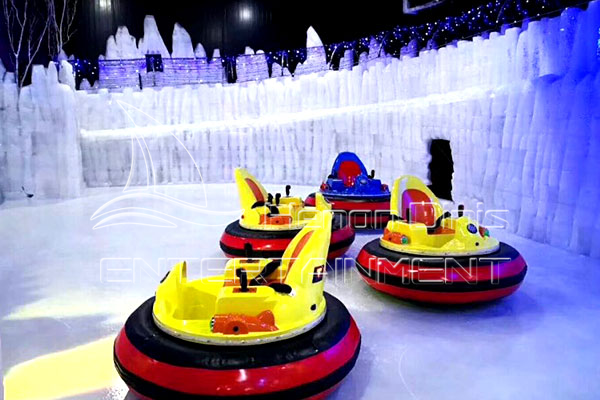 ---
Unique customized service
Customized battery bumper car ride is not only a new product, but also a kind of new service (VIP service) in our factory. The price is different from other ways. We will vary the price depending on the customer's requirements. If the product you want requires a new mold that we do not have, then the product price will be a little more expensive because we have to spend time creating a new mold. But if you just want to customize the logo or color, we will meet your needs for free. In a word, you will find affordable and satisfying battery bumper cars for sale here.
---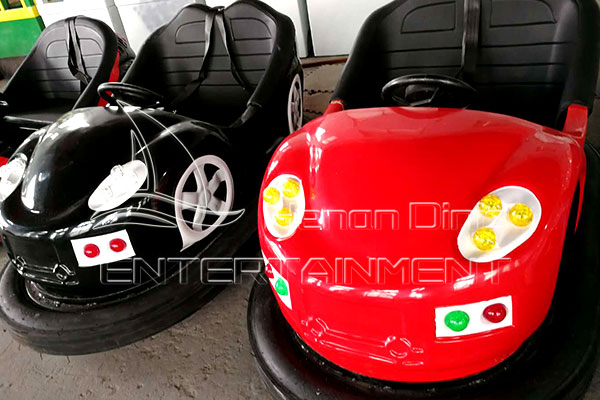 ---
Do you want to know more details, please send inquires to us now!
---
Compared to Other Suppliers & Manufacturers, What Are the Unique Features of Dinis Brand Battery Bumper Cars for Sale?
Easy to operate for riders: press the button and it will move, safe and easy to keep up with. Passengers themselves control the progress or stop of the bumper car.
Good investment: easy installation, maintenance and repair, high performance, small investment with quick returns.
Packing: packed with 3-5 layers bubble film and standard export iron frame, spare parts packed with carton box; or according to customers' requirement –all packed with wooden box.
Different designs: many different patterns, colors and sizes are available for options such as cartoons, animals. and cars.
Quality assurance: independent R&D design, unique models, and standard production processes.
High practicality: small site requirements, wide use on smooth surfaces.
Advanced materials: fiberglass-reinforced plastic makes the ride shining, resists corrosion and has a long performance life.
Do you want to know more details, please send inquires to us now!
---
How about Battery Bumper Cars Parts in Dinis?
How do bumper cars work? Why do bumper cars work? Do bumper cars have wheels? Would u like to know that? There are important parts of China's dashing car.
High performance batteries
The most important part of a bumper car is the battery, which is imported from abroad. A battery-operated bumper car does not work without a battery. The Dinis battery consists of five cells. If you need extra batteries, we can add them to the bumper cars. Charge for 6 hours and you can use it for a day. In addition, it does not require more maintenance or additional labor to operate. Hence, it is very convenient to control and operate.
High conductive carbon brushes for bumper car parts.
A carbon brush, also known as a brush, is a sliding contact that is easy to conduct. It can be widely used in electric bumper car equipment. Carbon brush in the product uses graphite, metal graphite. It is easier to prompt bumper cars work. However, you will need to clean and do regular inspection and replacement. Then all will be for the best.
---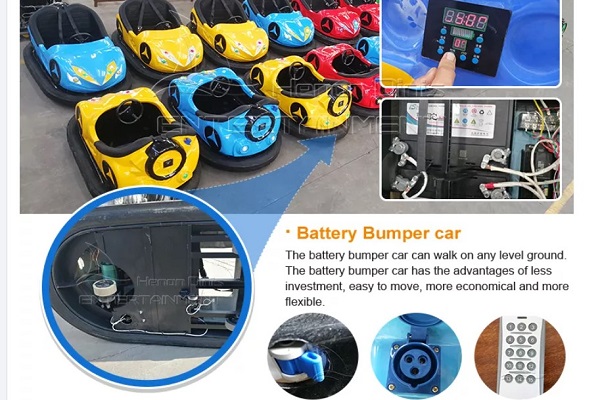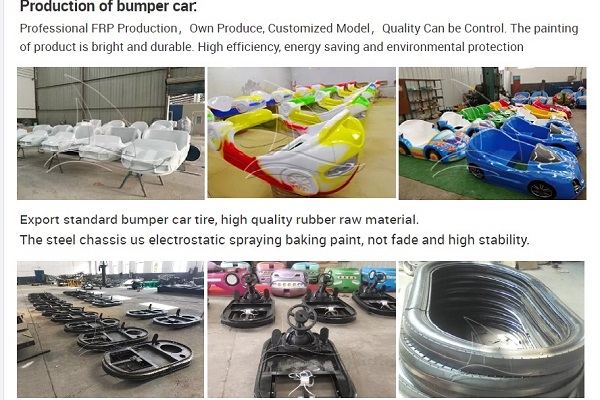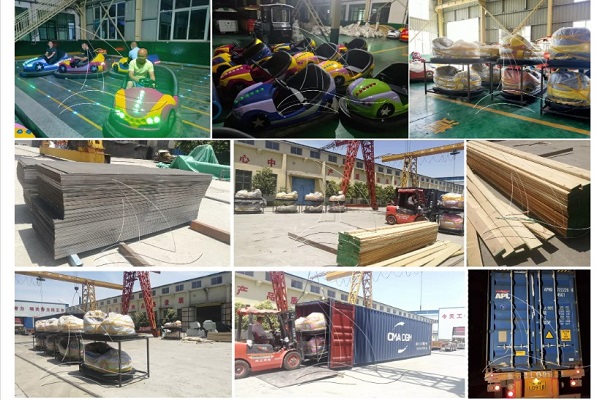 Do you want to know more details, please send inquires to us now!
---
Reasonable Tips for Players to Drive a Battery Bumper Car
How do you drive a bumper car? How fast do bumper cars go? Players should pay attention to questions like those. Here are a few tips to know before you play and ride on the new battery-powered bumper cars.
 Enter the site and ride the bumper cars after the game operator informs you.
 Directions to operate in accordance with guidelines and rules or in accordance with the operator's training
 Put on your seat belt tightly or lower the lap bar (your belongings should be put out of the game site).
 Drive after the start signal lights (pay more attention to the signal in order to keep you in safety).
 No eating when you play or ride a bumper car (by this way to make you stay out of danger).
 When you play, do not get out of the car at will. You should get out of the bumper car after the end signal has sounded.
Please keep those tips in mind before playing bumper cars, and hope you enjoy yourself.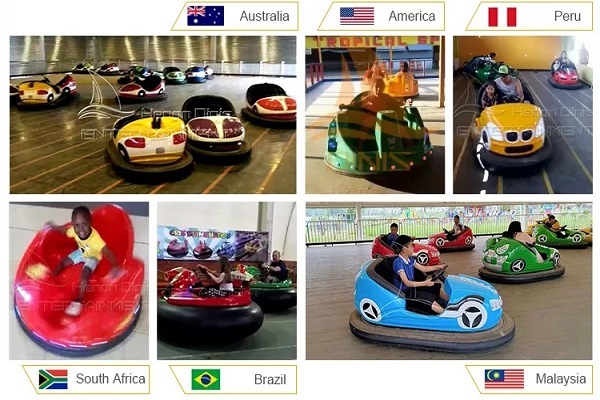 Do you want to know more details, please send inquires to us now!
---
Where to Buy High-quality Battery Operated Bumper Cars for Kids and Family 2022?
Professional manufacturer: Choosing a reliable partner is the key to success. Where to buy bumper cars? Then why not choose Dinis company? Compared to other amusement equipment companies, Dinis is the best choice for clients around the world. Who we are? Zhengzhou Dinis Amusement Equipment Machinery Co., Ltd. specializes in the research, design, production and sale of professional amusement equipment. Furthermore, with the support of a large number of excellent R&D personnel and skilled technical workers, the products of our company are popular with all customers at home and abroad and enjoy high popularity.
All kinds of amusement rides: Our main products are train rides, ferris wheel, carousel, bungee trampolines, bumper cars, coffe cup rides, indoor playgrounds, etc., totally more than one hundred kinds of products. In addition, we have complete specifications, appropriate designs and good quality for positive market reflection, and we manufacture all products under the National Amusement Machinery Manufacturing Quality Standard. Meanwhile, we can design the size and appearance of products in different types according to buyers' requirements. Besides, our manufacturing scope includes kindergarten facilities.
Look for stable partners and buyers: At the same time, our company warmly welcomes friends from all over the world to visit us for guidance. We are sincerely seeking reliable business partners and buyers with the goal of establishing long-term, stable and mutually beneficial trade partnerships. We hope to make progress and develop together with customers and partners with the first-class management, first-class products, first-class quality and first-class service.
---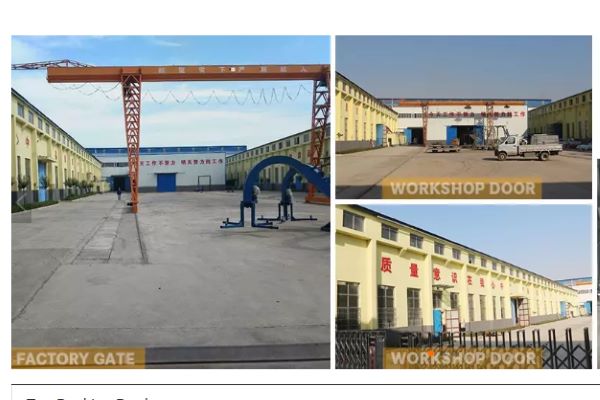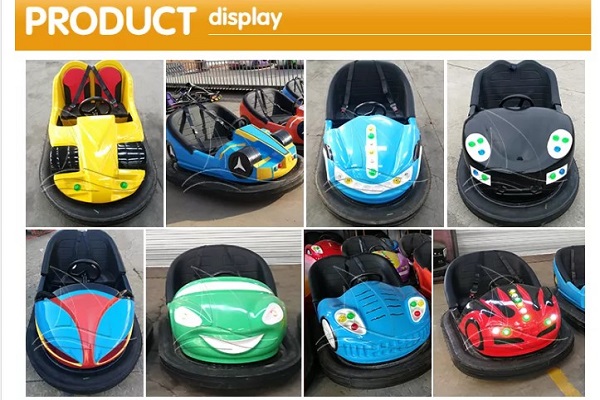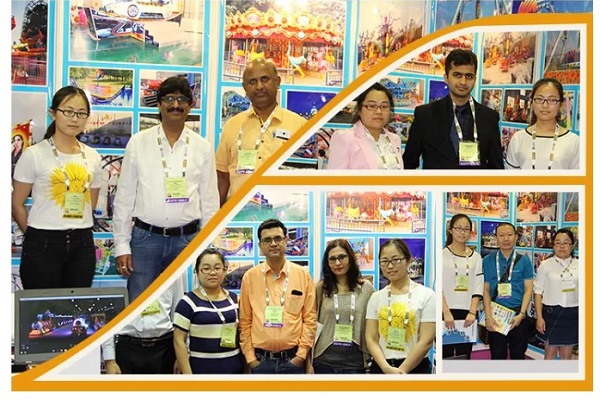 ---