Indoor playground family fun is a popular amusement indoor activity for children and families. Families can spend the whole day playing with the various equipment at the indoor playground.
The naughty castle manufactured by Dinis will be not only a commercial indoor playground for investors, but also a fun part at home. The following are details about the indoor soft playground for your reference.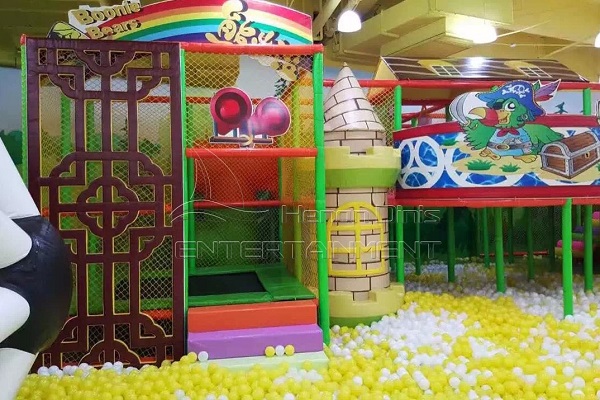 ---
What Is Indoor Playground Equipment?
Indoor playground equipment is a new play system on amusement market, inspired by adult outdoor CS and outward training. You know, as people's living standards and science and technology develop, the former and normal amusement rides can no longer meet customers' needs. Therefore, amusement attractions should not only be attractive in color, but also pay more attention to the overall layout, which should be reasonable, safe, and environmentally friendly.
Conforming to the requirements, indoor playground for family is a good choice. Compared to normal indoor play structure, indoor family playground has more new and exciting games, such as trampoline, punching bags, rock climbing, indoor play slide, ball pit, etc. Through a scientific three-dimensional combination, it is a new generation of children's activity center that integrates amusement, sports, education, and fitness. What's more, children's indoor playground is designed according to children's characteristics. Thus, it is a place providing a thrilling, exciting, and safe environment for kids.
---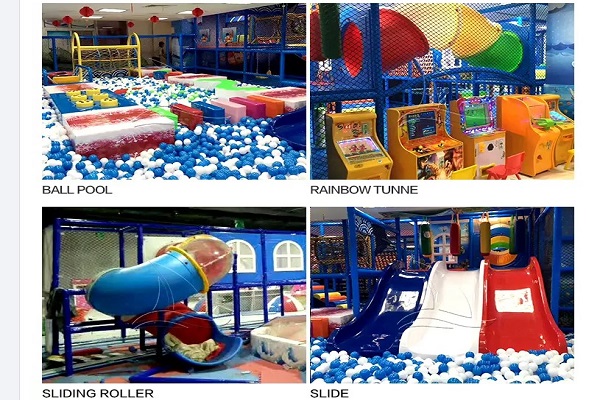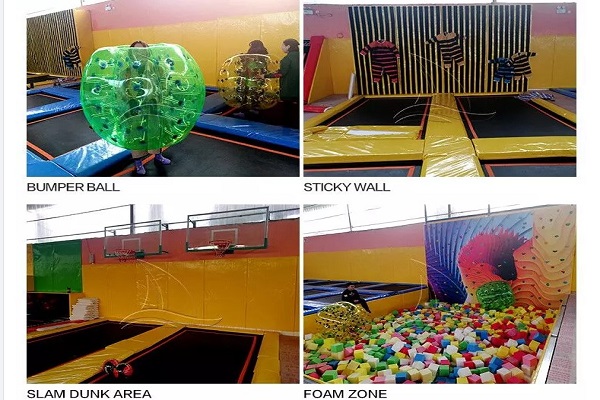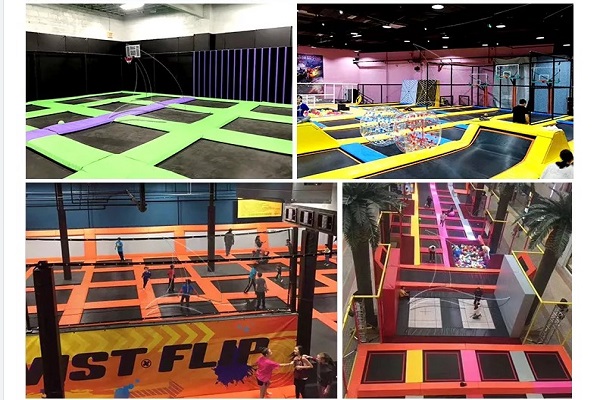 ---
Hot indoor playground family fun technical specifications
Notes: Specification below is just for reference. Email us for the detail information.
Model
IP-K05
Size (L*W*H)
Customized
Age Range
2-15 years old
Color
Suitable color scheme for individual case / customer's needs
 

Materials

A. Plastic parts: LLDPE engineering plastics

B. Iron parts: Galvanized steel pipes, wall thickness of 2.2mm conforming to the National standard GB/T3091-2001, with 0.45 mm PVC foam coated

C. Soft parts: Three-ply board wood inside, pearl wool middle, outside with 0.45mm pvc thickness coating

D: Mat: EVA, different sizes and colors for your selection

E: Net: Nylon material with high quality

F: Foam Pad: XPE, waterproof closed-cell foam, not easy to lose shape

Components
Trampoline, Ocean Ball Pool, Slide, Wooden Bridge, Chain bridge, Tube Crawling, Punching Bags, Hanging Ball, Rock Climbing, inflatable jumping bed, etc.
Installation
CAD drawing / Video teaching / installation instruction / Arrange professional engineer
Functions
A: Exercise children's drilling, climbing, jumping, running ability.

B: Exercise children's body and sense of innovation & cooperation.

Certificates
Approved by ASTM, TUV and Australia international standard, CE.
Package
Plastic part: Bubble bag and PP film

Metal part: Cotton inside, PP film outside

(accepet customized packing)
---
Indoor Playground Family Fun Play Area near Me
Do you have free time to spend with your children? Are you searching online "family indoor activities near me"? Well, a soft play indoor playground is a good choice for you to spend time with your kids. So how to find the closest family fun center?
Here are a few places you can go, such as restaurant, shopping mall, shopping center, school, kindergarten, amusement center, daycare center, park, etc. If you are businessmen, you can also consider buying indoor playgrounds for the following places. Because these commercial indoor play structures can bring you great returns.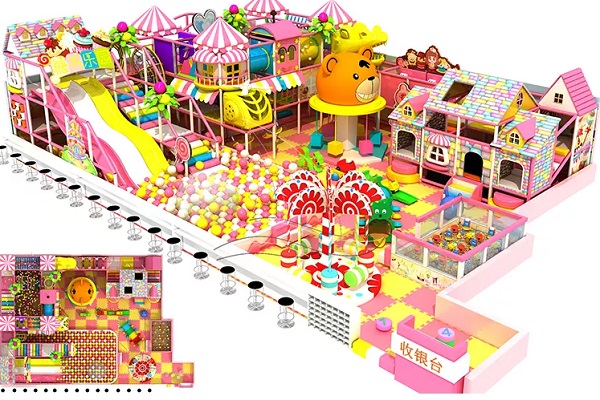 Where is indoor playground?
Shopping mall with indoor playground
A shopping mall or shopping center is a suitable site to place a soft play playground. As you know, a shopping mall is a place where there is a large volume of customers. Thus, if there is a play area for families, you will get extra benefits besides selling goods. What's more, kids may feel boring because the clothes do not actually attract them. They prefer to play interesting and exciting games rather than go shopping. In that case, a kiddie indoor playground must be an attractive activity for children. In addition, adults can have free time to shop when kids play with other children on the indoor playground equipment for sale.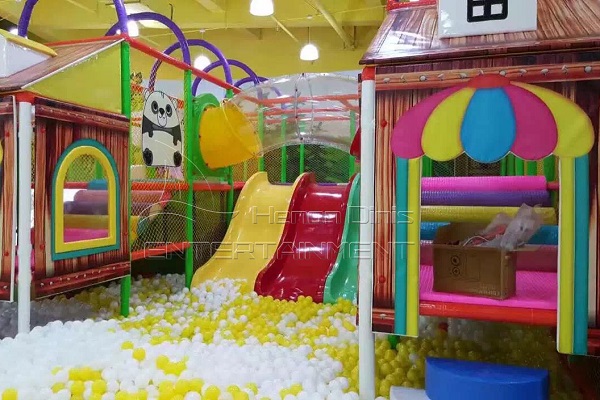 As a result, a shopping mall indoor playground family fun has become the best choice for investors and families.
---
Amusement park indoor playground
The amusement industry is a sunrise industry, and the most common place to enjoy all kinds of amusement rides is an amusement park. Generally, amusement parks, similar to theme parks, funfairs and fun parks, are family-friendly. In these places, you can ride on carousels, train rides, flying chairs, bumper cars, etc.
However, the amusement equipment is placed in different parts of the amusement park. While children can play a variety of thrilling and safe games in the indoor playground. Or, put differently, the soft play indoor playground is a small adventure amusement park for children.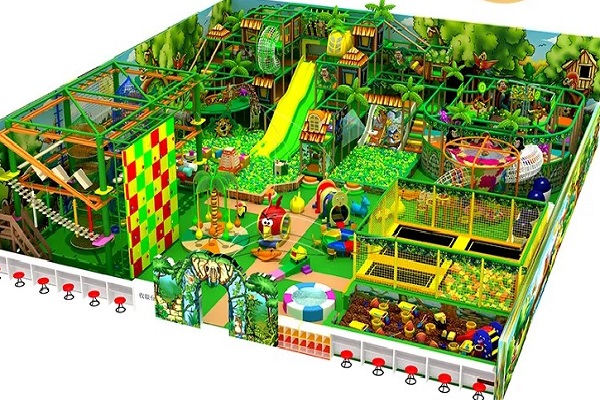 This set product is customized for 2-16 years old children. The bright color and fantastic appearance are attractive to children. Meanwhile, indoor playgrounds boost children's imagination and passion to have fun with their friends. What's more, although this set is generally designed for children, we can design and customize a type for both adults and kids. In that case, parents can have fun with their little kids while at the same time feel at easy about the safety of their babies or toddlers.
---
Residential indoor playground
Have you considered purchasing residential indoor playground equipment?
fun play area for kids at home? If you have this thought, then are you worried about whether your home is big enough to install indoor playground sets for home? Take it easy. Please believe us. We are a strong and professional indoor playground manufacturer. We can also provide you with customized services and free CAD designs. So just feel free to contact us and tell us your requirements or indoor playground design ideas. And then we will give you sincere advice on the selection of indoor playground equipment for home use.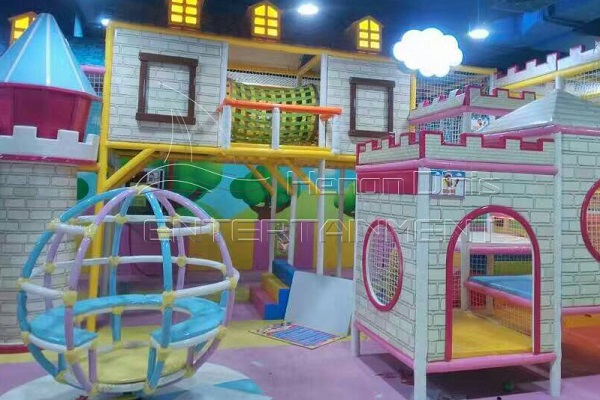 Meanwhile, we can customize the size of the equipment to match your home. For example, we did a deal with a Latvian client who bought indoor playground equipment for home. We suggested him get a ball pool, a slide and other equipment to match his house. And the result is that he and his children are really satisfied with our products. So don't hesitate anymore, contact us!
---
Best indoor playground for birthday party
The indoor playground family fun play area is also a good place for birthday parties. Today, most birthday parties are held at home or at outdoor venues. So if you want to give you child a wonderful and unforgettable birthday party, you can choose an indoor playground for party. Invite your kids' friends to play with them on these thrilling and exciting games that can improve your children's fitness and courage. What's more, this special experience will promote their friendship.
And if there is an indoor soft play area in your house, it will be better. Because you can fully prepare a free party, and the invitees can be more comfortable in a private situation.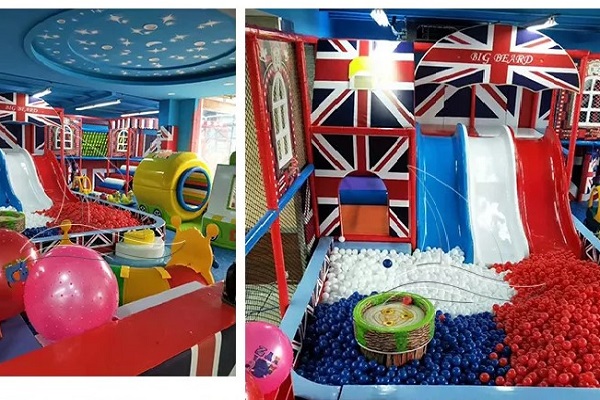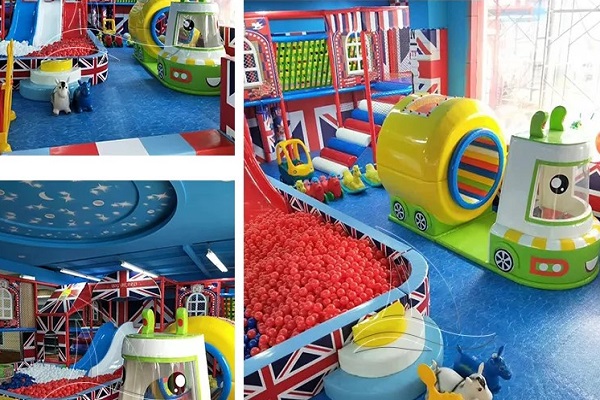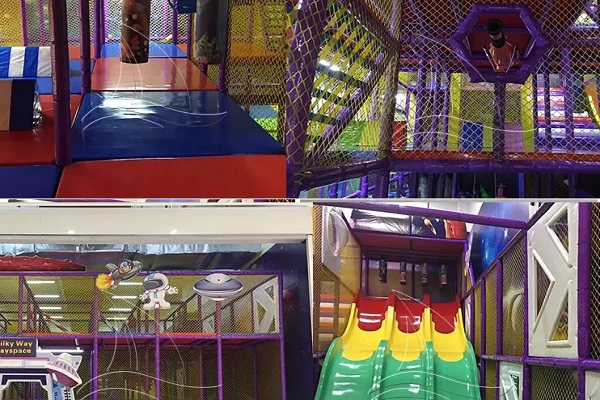 ---
What Kind of Theme Playground Is Popular Among Children?
Are you looking for a new indoor playground? Do you know that a family fun indoor playground also has its own theme? Generally Speaking, the color, design, and equipment of the indoor playground can match the theme appropriately.
A variety of themed playground equipment are available at our factory. For example, all the jungle gym indoor playground, city style indoor playground, ocean plays indoor playground, candy land indoor play centre, animal indoor playground and fun forest indoor playground manufactured by Dinis are popular with families and children.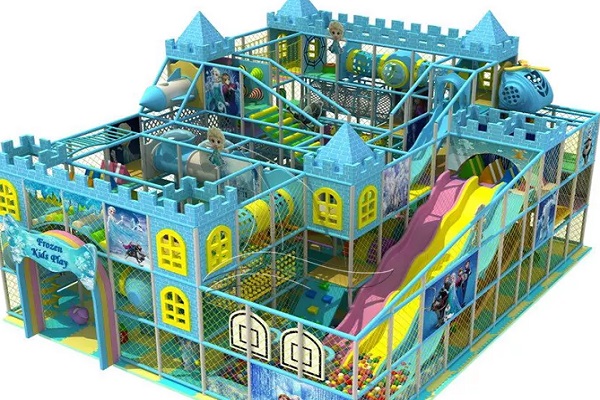 Jungle themed indoor playground family fun
Children love discovering nature and jungle forests. Hence, we design this jungle gym. Actually, the jungle indoor playground is the fun forest indoor playground. From its name, you can see that its theme is jungle and forest. Therefore, the main colors of this type amusement ride are brown and green, similar to the colors of the real jungle.
In the forest soft indoor playground, there are various thrilling and exciting games such as tubes, slides, cable bridges, climbing boards, punching bags and so on. Furthermore, these equipment sets provide an atmosphere of simulated field survival for players.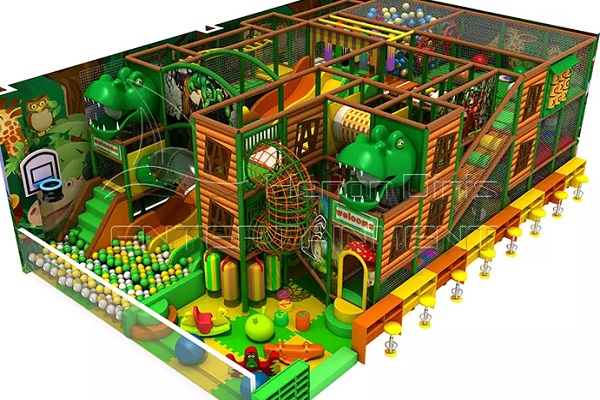 What's more, the jungle land indoor playground can hone children's perseverance and improve children's ability to solve problems. In addition, families can choose a big jungle gym where adults can play with their kids.
---
Under the sea indoor playground family fun
The under the sea indoor playground is also known as the ocean indoor playground. To be honest, this ocean indoor playground family fun is suitable for families to enjoy.
Because as you can see, ocean adventures indoor playground has a sea theme. Therefore, the design modes are various marine creatures, some of which are unfamiliar to kids. It's better if parents can enjoy the game with their children, so that kids can learn new things about ocean creatures while playing these interesting and exciting games.
What's more, if marine life could be painted on the walls of play areas, it would definitely make children feel as if they were traveling through a vast ocean world and teach them to live in harmony with nature.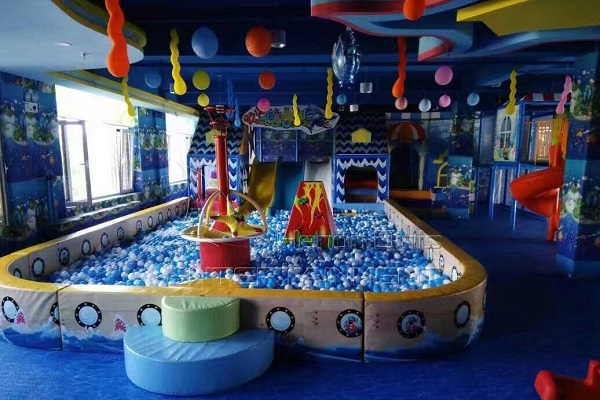 Finally, perhaps you have concerns about whether an indoor playground is suitable for adults. Not to worry, professional indoor playground equipment suppliers or manufacturers can customize products to meet your needs based on the size of the play area. So where to buy playground equipment? Read on for more.
---
Where to Buy Indoor Playground Equipment?
As the Internet develops, you can easily find companies selling amusement equipment.  The most important, however, is to cooperate with a strong and reliable partner. So where to buy indoor playground? Our company, Dinis, can be a good choice for you.
Company power
Dinis, a local Chinese manufacturer and supplier, specializes in the research, design, production, and sale of professional amusement equipment. It is worth mentioning that we have a large factory so we can assure you that all the goods we produce are of high quality. You know that our tenets are "Survive by good quality, develop by high reputation"; "Quality First, Customer Supreme". So that's why we have a big overseas market. We have CE, ISO certificates and our buyers come from all over the world, such as Canada, Korea, Japan, Australia, Britain, America, Tanzania, Nigeria, Switzerland, etc. So don't worry, our indoor playgrounds are available in your country.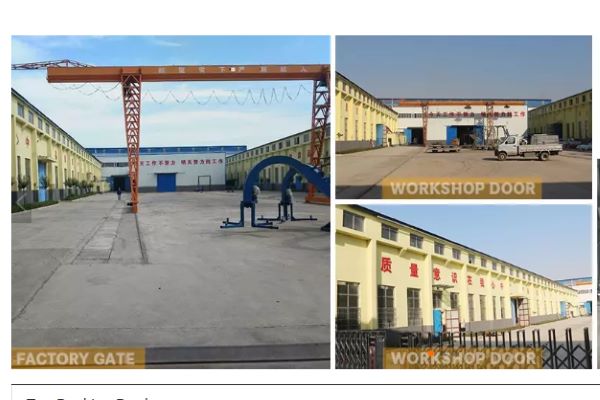 Customized service
We have a professional R&D team. Therefore, customized service is available to meet your requirements. Just feel free to let us know your indoor playground ideas, play area size, and favorite theme, so that we can design products and send you a free CAD design as per your requirement. Believe us, whether the naughty fort covers thousands of square meters or tens of square meters, we can make the best use of every area.
Installation help
Perhaps you think the installation could be complex and difficult. Not to worry. We will send you all the documents including installation videos, instructions, and training. Besides, we can send an engineer to your country to help you install the product if needed.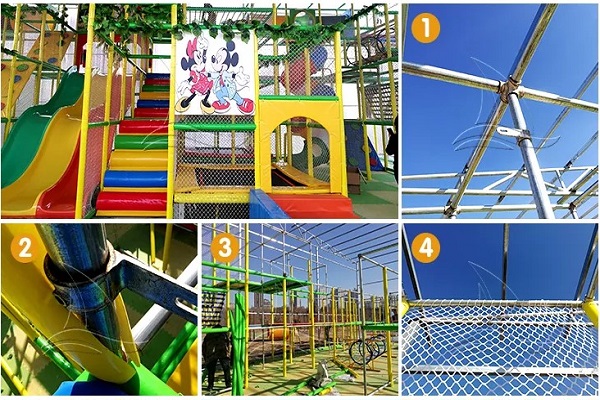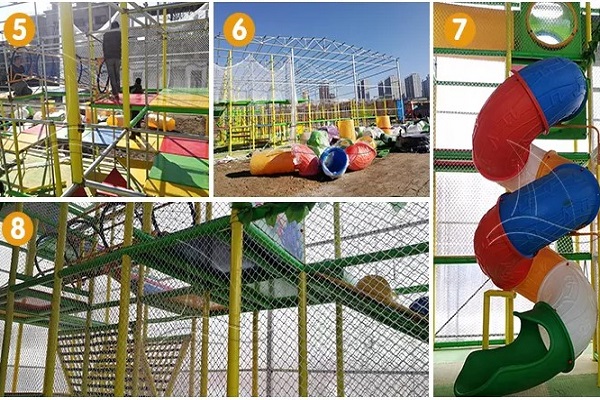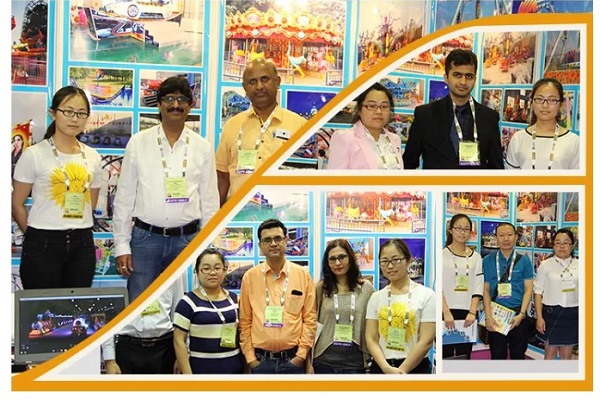 ---
In addition to indoor playgrounds, we also have other interesting and thrilling family amusement rides, such as train rides, flying chairs, bumper cars, pirate ships, carousels, self-control planes, coffee cups, Ferris wheels, roller coaster, disco tagada, etc. If you are interested in our equipment, feel free to contact us for a free quote and catalog.