When buying a train ride, the customer is likely to have some customized requests. Here are several FAQ about custom train to ride for sale from Dinis company. Hopefully these questions and answers to the customizable service will help you. Also, if you have any other questions, please contact us at any time.
---
FAQ about Custom Train to Ride for Sale
Customize train color and design
Q: Is it possible to choose the color of the train? If yes, what color options are available?
A: The color of the train can be customized on request. We can provide you with a catalog of trains in different colors for reference.
Q: Can train colors be customized without additional cost?
A: Yes, the colors can be customized for free.
Q: The shape of the train and your car are also different. Can we also order the types of locomotives and wagons we need?
A: Sure, you can choose the model you like from the pictures we provide. And if you want a unique mold that we do not have, you can tell us your design idea. Then we design and produce the train for you, but at a higher cost.
---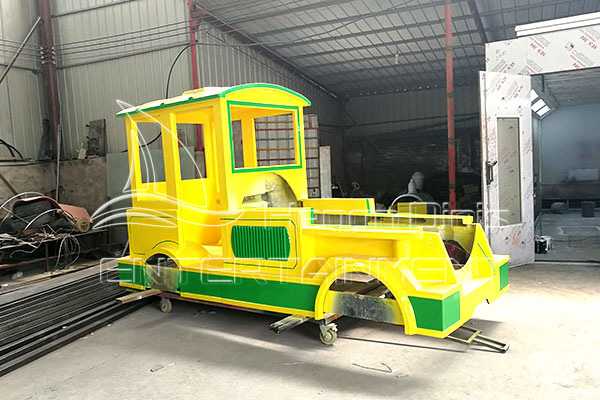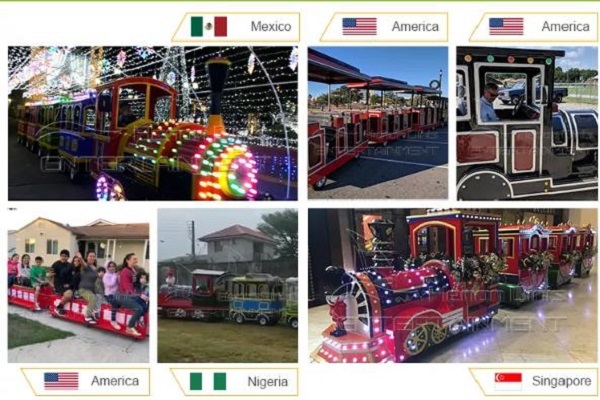 ---
Customize train with tracks
​Q: What type of track do trains have?
A: As for train track rides, we have round, elliptical, B-shaped and 8-shaped tracks. ​We can also customize the track to suit your venue.
Q: Can the track be ups and downs?
A: Yes, please tell us your specific request.
Q: Can you customize the track train?
A: Sure. If you want to customize, you can send us your specific requirements, such as the track gauge, number of cabins, track gradient, your place size. Then we can confirm with our technical staff if we can customize it for you.
---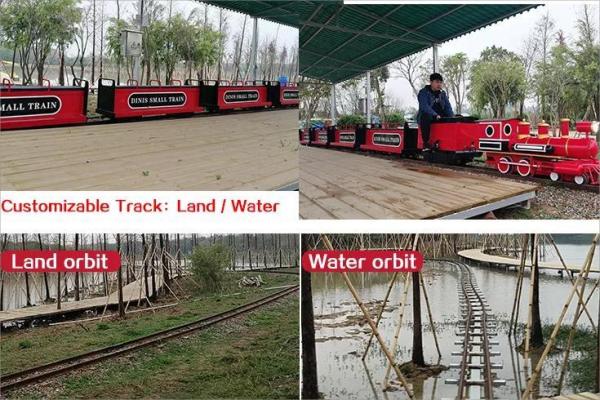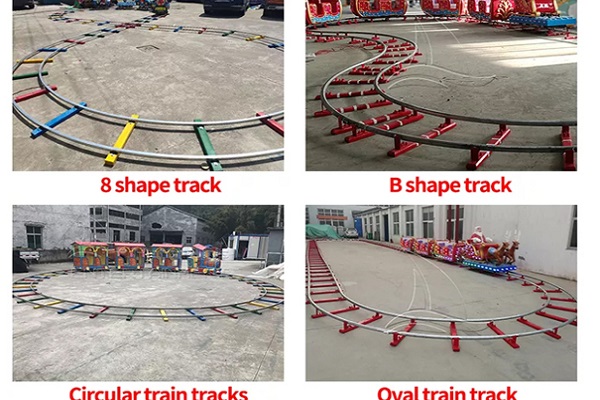 ---
Install special devices
Q: We need ramps for the disabled.
A: That is no problem, we customized such function for our US client, and for wheelchairs, two rows of seats will be removed in the last carriage.
Q: Can it be mounted with solar panels on the roof so the batteries can be charged while driving?
A: Yes, of course we can. We actually did a deal with a Danish client who wanted a trackless train with solar panels. But rankly to say, it is not the best choice to install solar panels. Because a luxury large train ride can carry at least 30 passengers, and there may not be enough heat to charge the batteries, the train will be a bit difficult to drive fast. How do you think?
Q: Could you install a sensing device, so that the train can stop automatically once someone is in front of the train?
A: Sure, we can. But we do not propose to add it. If the train is equipped with a sensing device, it will automatically cut off and stop immediately if a person is detected. There must be a lot of people in the mall, and with the addition of this device, the train will stop so often that it will not be able to work properly. At the same time, frequent power outages have also affected the service life of trains. Therefore, we do not recommend mounting this device.
---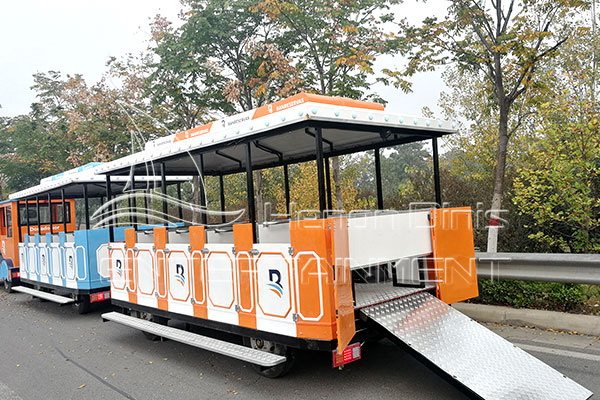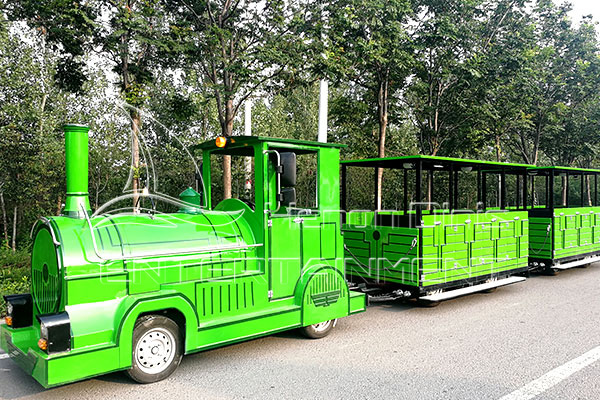 ---
News about Train Rides besides FAQ about Custom Train to Ride for Sale
Click here to find more info about "how to drive a trackless train", "how to maintain train amusement rides", "Dinis most popular train rides in 2022", "carnival trains prices", "top 3 popular Thomas train rides for sale", etc. And if you want to know more Dinis amusement rides, contact us at any time.
---