The design of the new carnival train ride for sale is based on various characters from the famous cartoon series Thomas and His Friends, and why is Thomas train so popular?
---
The famous cartoon Thomas and His Friends
Thomas the Train must be familiar to everyone. We have seen it on TV before. It is one of the major characters of Thomas and His Friends, a famous British children's animation. On a quiet island, named Sodor Island, there are a group of tank engine trains enjoying a lively life. The plot of this animation is simple, but includes life principles. Children can grow up with these trains and learn something in happy laughter and cheerful voices. Adults can regain what they lost, such as courage, vitality, diligence, and confidence. Hence, this cartoon is popular with people of all ages. With such popularity, Thomas has become an animation star in the world, and its related toy products sell very well all year round.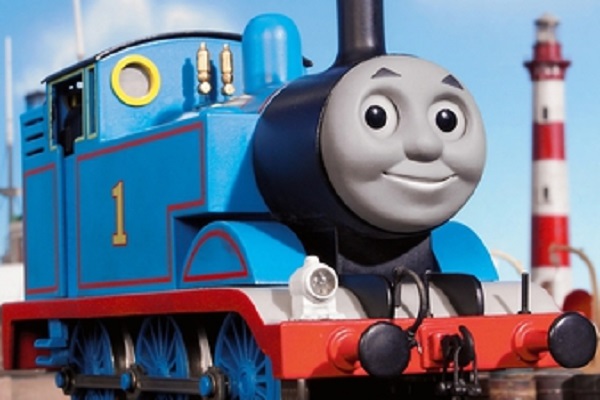 ---
Real vivid modern Thomas train ride
Thomas the train kiddie ride imitates the cartoon character Thomas the tank engine. Each train has a chubby and round face with a pair of innocent and big eyes, very cute. Their feelings, the joys and sorrows are expressed in the face, which are similar to children. Moreover, children can touch Thomas the Tank engine and experience a real Thomas train ride in the amusement park, which is really different from seeing Thomas, the virtual star, on TV. Such highly ornamental train rides are popular with young riders. Furthermore, we fabricated the train's body from refined and excellent fiberglass reinforced plastic, which is smooth, water resistant and durable.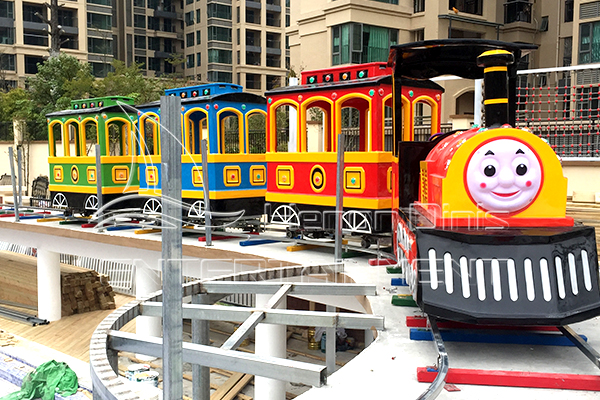 Dinis Thomas train ride has earned the praise of our customers. If you want to start a park business, a Thomas train amusement park must attract more tourists. Not only will the Thomas train ride bring long-term benefits to investors, but it will also allow children to fully enjoy the joys of childhood. Of course, it's not just for kids. Thomas the Tank Engine fans will definitely like Thomas the train amusement park. Besides, adults can also find childlike feelings from it.
---
Thay's why Thomas train is so popular. Don't wait any more. Contact us and have a day out with Thomas train.
---