If you are a businessman and are about to start your carousel business, the most important thing to do is to buy high quality carousel rides for sale. In today's market, most merry go round rides are made of FRP. So here comes the question. What is FRP? Why does this material have a big market? What parts of the equipment use fiberglass? And how about Dinis fiberglass carousel horse compare to others? The following are answers to these questions. Hopefully, you can have a clear understanding about fiberglass carousel horse for sale.
---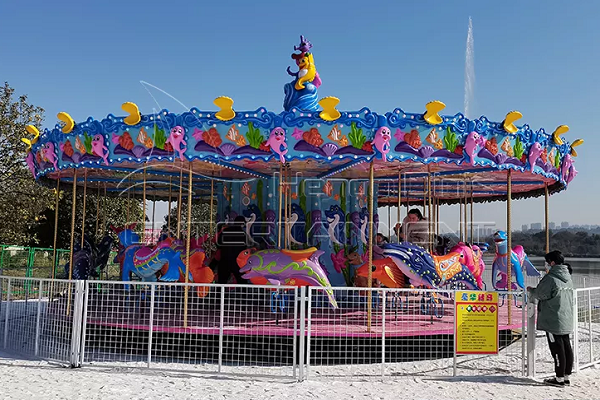 Note: Specification below is just for reference. Email us for the detail information.
Seats: 24 seats
Type: Fiberglass carousel horse for sale
Material: FRP+steel
Voltage: 220v/380v/customized
Power: 6 kw
Running speed: 1 m/s
Running time: 3-5 min (adjustable)
Occasion: amusement park, fairground, carnival, party, shopping mall, residential area, resort, hotel, oudoor public playground, kindergarten, etc.
---
What Is FRP?
The FRP is not steel, but a kind of plastic. Its scientific name is fiber-reinforced plastic. So do you know how to make FPR? At first, draw glass into silk, like a thread. And then, weave it into cloth. Finally, the cloth is soaked with unsaturated polyester resin and pasted layer by layer. When it dries, it becomes FRP.
---
Why Fiberglass Is Used to Make Carousel Horse Ride?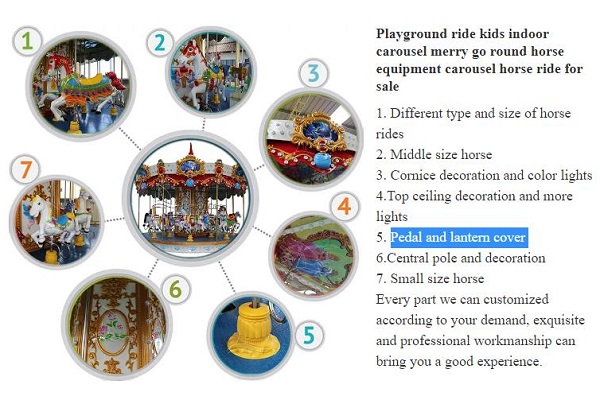 In addition, do you know why this material is used to make antique carousel horse rides on the market?
That's because fiberglass has the advantages of lightness, corrosion resistance, anti-aging, waterproofness, moisture-proof and insulation.
So FRPs are commonly used in the aerospace, automotive, marine, and construction industries.
As a result, fiberglass carousel horse rides are more durable and more cost-effective. Hence, for businessmen, they are worth investing in.
---
What Parts of the Carousel Horse Ride are made of fiberglass?
In addition to seats designed in the shape of horses, other animals or cars, some parts of the carousel animals for sale are also made of FRP. This material is by and large used to make exterior components such as cornices, the gourd decorations and ceilings. Furthermore, some parts, such as the center pillar, can be made from FRP if needed. Dinis provides you with customized services.
---
How Do Dinis Fiberglass Carousel Horse Compare to Others?
Dinis is a professional amusement ride manufacturer with many years of experience. We have an excellent R&D team and a large number of professional staff. Compared to other manufacturers, we have our own fiberglass workshop. In the workshop, our craftsmen produce and grind the FRP according to the mold. After several times of layering and grinding to ensure the integrity of the mold, we paint FRP products with professional car painting in our constant-temperature and dust-free paint room.
---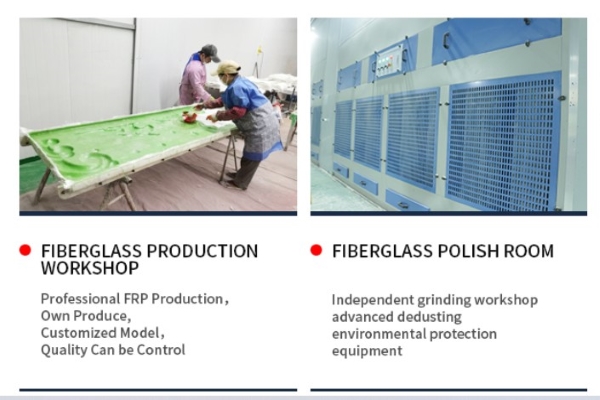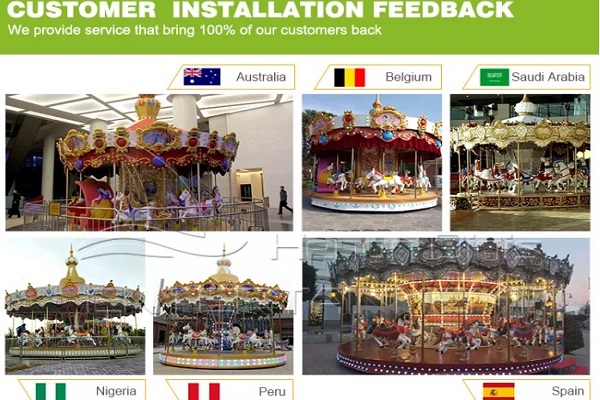 ---
We have sold our fiberglass carousel horse for sale to many countries such as the USA, UK, Australia, Russia, Nigeria and South Africa. And our products are well received by our customers.
Video of Double Decker Carousle
---