The adult soft playground is now gradually becoming one of the recreational items for adults to relax. Read on to learn more on the adult indoor playground.
---
Why Do the Adult Commercial Soft Play Become More and More Popular?
When it comes to indoor playground, people may think of kiddie indoor playground the first time. That's because the indoor playground is also called a naughty castle, designed according to children's characteristics. Through a scientific three-dimensional combination, it is a new generation of children's activity center that integrates amusement, sports, education, and fitness, and definitely provides an exciting and safe environment for kids. As a result, parents prefer to take their children to the special play area.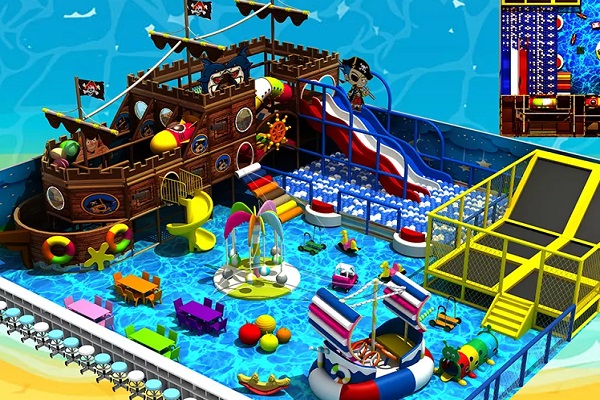 At the same time, in today's world, adults also want to relax, release the life pressure and enjoy the moment. To meet their needs, indoor play areas for adults gradually come into the public's sight. And the commercial soft play area is now gradually becoming one of the recreational places for adults to relax. In that play area, people can forget the trouble in the real life, and just enjoy themselves. Such a dream land for adults must be worth investing in.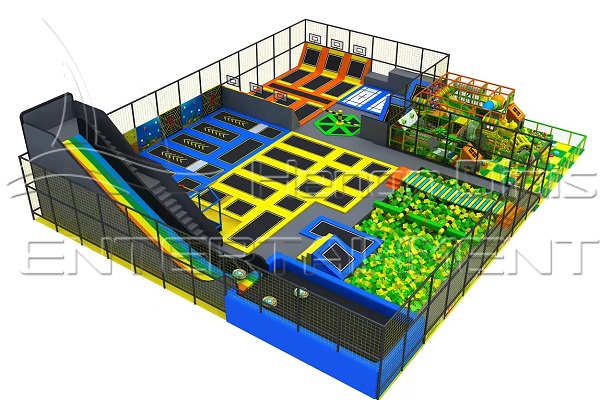 ---
By and large, the commercial soft play is profitable. There are two reasons. On the one hand, it has a long service life around 10 years. And if you do routine maintenance well, the equipment can last longer. On the other hand, the soft play center can accommodate many players at a time. If you are considering investing in it, you can set different charging methods. For example, you can charge per hour, charge for admission, and charge for the application for a membership card. Totally speaking, you can earn back your investment cost within half a year, and possibly even within 3-4 months if your trade is brisk.
---
Soft play area rental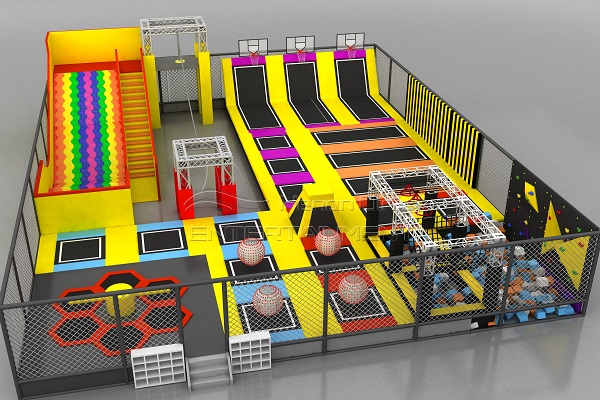 In addition, if you own a soft play center, you can rent it to private person who is about to host a party here. People can host parties for many reasons, for festivals, graduations, birthday parties, family reunions, celebrations of exciting news, and so on. So here comes a question, how to choose a suitable and comfortable gathering revenue? The first thought that comes into people's minds is probably home that provides a comfortable and private environment for participants. However, due to the limited area of home, more and more people choose public places to celebrate, such as KTV, bars, restaurants and other recreational revenues.
---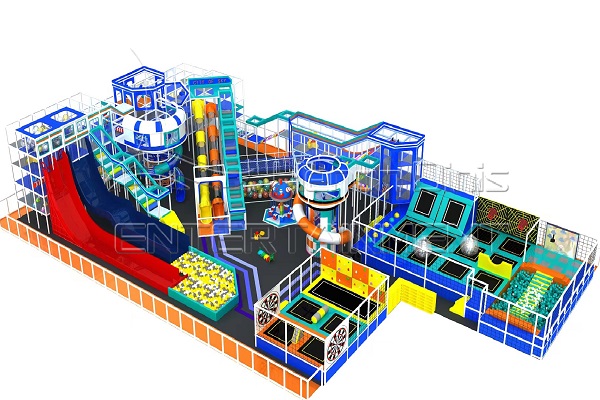 Nowadays, the adult softy playground is also a good choice for having a party. There is much different recreational soft play equipment, like climbing walls and trampolines, provided for adults. People can enjoy themselves as well as talk with each other. Furthermore, if they want to rent the whole soft playground to host parties, it's also available. As a business people, you can even prepare foods, beverages, and snacks for the participants to have a wonderful experience. In that case, you can have two incomes of the adult soft playground. One is the steady income stream from the normal operation, the other is the extra income from the rental.
---
What Kind of Indoor Play Equipment for Sale Is Contained in the Adult Soft Playground?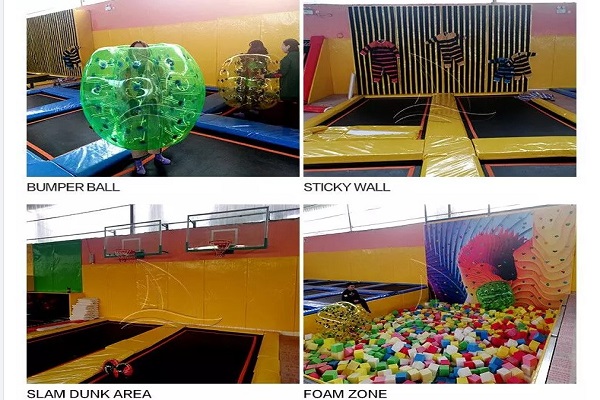 There is some differences between a kiddie indoor playground and an adult soft playground. Generally speaking, a kiddie indoor playground consists of more kinds of soft playground equipment that is designed for 3-14 years old. For example, coconut trees, animal gush ball, air wooden-horses are suitable for kids. Moreover, many kiddie indoor playgrounds are in a two or three-floor structure. As for an indoor soft play for adults, equipment there is larger and longer. For example, you can find the rainbow slide for adults is longer than that for children. Also, the commercial soft play equipment for adults are more exciting.
If you are about to invest in indoor play areas for adults only, you can buy commercial soft play equipment like trampoline, bumper ball, sticky wall, slam dunk, and climbing wall. And if you are considering opening a family indoor playground, you can consider equipment that is suitable for adults and children alike, like ball pit, spiral slide, rainbow ladder, trampoline, etc. In short, the trampoline park is a necessary part of an indoor playground.
---
Trampoline indoor playground
You should admit that "the trampoline park" is one of the major reasons why adults go to the adult soft playground. It can be installed indoors or outdoors, and really has a big charm to players. At the top of the jump, you can overlook the ground. The fall is like skydiving, free, exciting, and exhilarating. You can feel the touch of your body with the air. There are different types of trampoline parks for players at Dinis factory.
The following are three of them for your reference.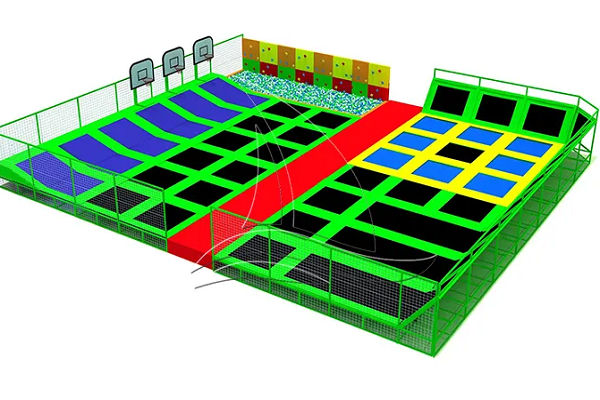 The most common one is the free jumping area. Your body rebound back to the air by push your weight and strength to the jumping bed. If you learn how to control your body and your foothold, you will do a lot of movement without feeling much fatigue. You will feel happy and free during the bounce up and down.
---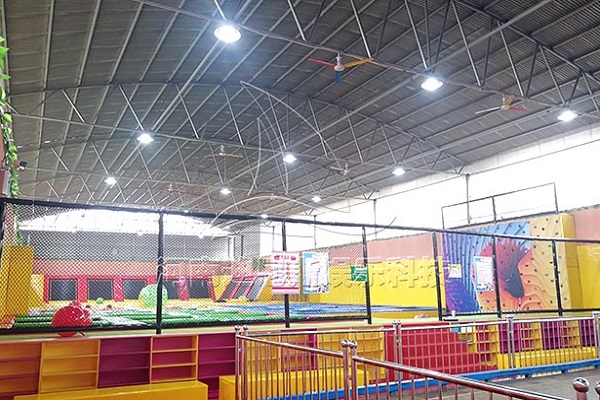 Another popular one is the trampoline with a soft trampoline wall. Under the protection of soft wall and jumping mat, you can boldly do some tricks. For example, you can use power of the rebound from the trampoline and then walk on the wall or do a flip. You will looks like a superman who can leap onto roofs and vault over walls.
---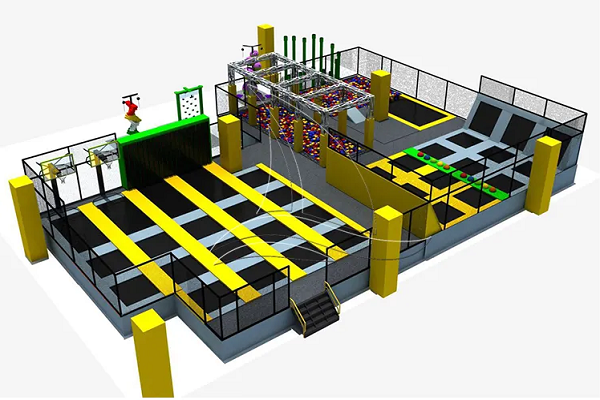 The slam dunk is also popular by the public. A trampoline park with basketball hoops makes the dream of making a dunk as an NBA super star come true. With the help of bounce force, you can easily make a dunk. Such an amazing play area must attract boys who like playing basketball. And even girls will fall in love with this sport.
---
To sum up, an adult soft playground with a trampoline park can improve your body coordinate ability and let you use your limbs better. Also, it strengthens the coordination of your brain and body. As a result, you can relax and exercise at the same time.
---
This is a video of customer feeback on Dinis adult soft playground with trampoline park
---