Carousel rides are one of the anchor attractions at amusement parks, theme parks, fairgrounds, shopping malls, squares, and parks, etc. They are suitable for people of all ages. All players who are adults, children, families, friends, lovers, will have a memorable experience riding on the "seats" mounted on a rotating circular platform. But do you know the merry go round history? The following is a brief history of carousel. After reading, hope you learn more about carousel rides.
---
A Brief Introduction to the Long History of Carousels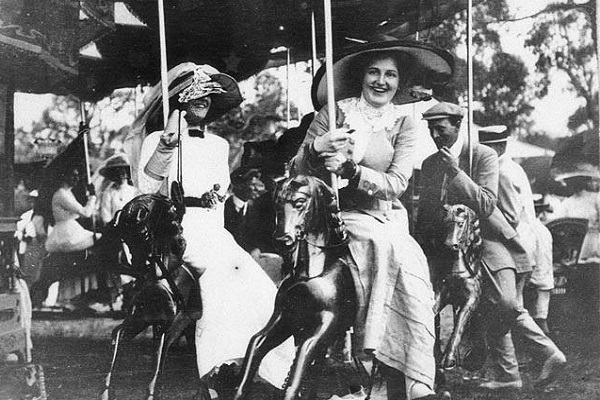 Carousel has a long history of evolutionary development. It has existed in the world since at least 500 CE, with the earliest recorded carousels appearing in the Byzantine Empire.
In 19th-century Europe, most small shopkeepers would place wooden horse rocking chairs in front of their shops. Then some of the wise people put the wooden horse chairs up on a wooden frame, in a circle, and let them rotate. Of course, the wooden horses didn't turn around by themselves, so sometimes the one pulling the big grinder was a real pony, and sometimes a real person.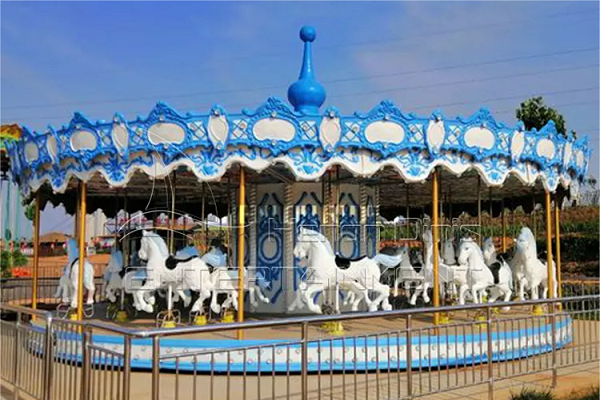 Later, Watt invented the steam engine, which has been the power in the world since then. The carousel also began to be replaced, using steam engines as the new driving force. Each seat mounted on the platform created an up-and-down motion to resemble a galloping horse.
In the United States, the carousel industry was developed by immigrants. Along with it came European culture, which led to the development of carousel theme parks across the United States.
Later, the merry go round carousel was gradually developed into its present style. In today's carousel industry, there are top-drive carousels, down-drive carousels and imitation top-drive carousels.
---
Above is the brief history of carousel. In Dinis, top-notch fiberglass carousel horses for sale are available in various designs and models, such as antique merry go rounds, carousel animals for sale, small carousel rides, 3 horse carousels, etc. The double-decker carousel for sale is also available If needed. Feel free to contact us and let us know your needs.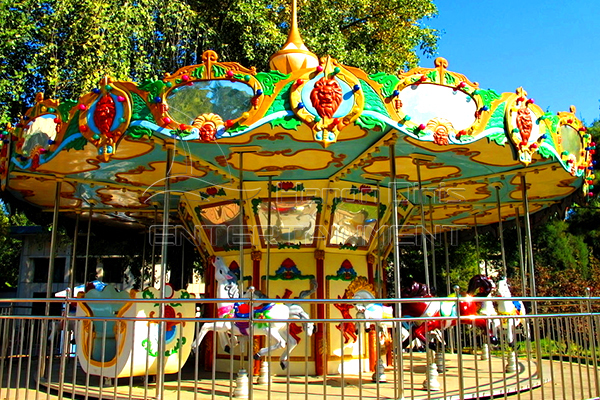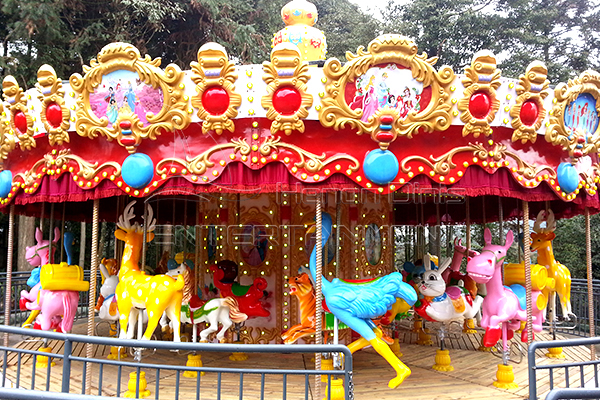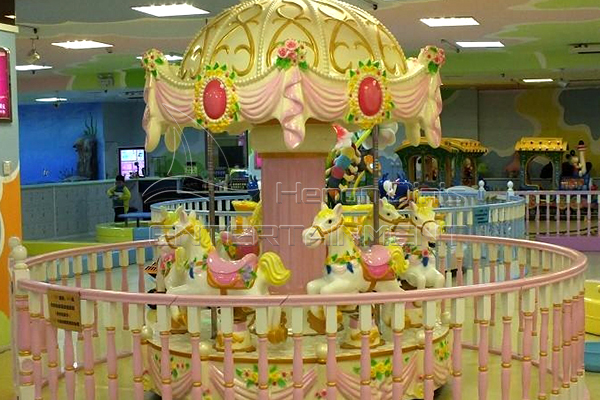 ---