Skynet electric bumper cars are the most classic and traditional of the dodgem cars, belonging to the electric bumper car category.
Passengers, especially the older generation, get a nostalgic feeling when riding on the vintage dodgem.
The working principle of this ride is different from that of battery dashing cars. You can also see a unique part of the car that attracts players.
It's easy to drive a bumper car. But while playing with bumper cars, players should observe safety rules. More importantly, an investor should also do routine maintenance well, so that his bumper car business can be nice beyond imagination.
The following are the details of ceiling grid bumper cars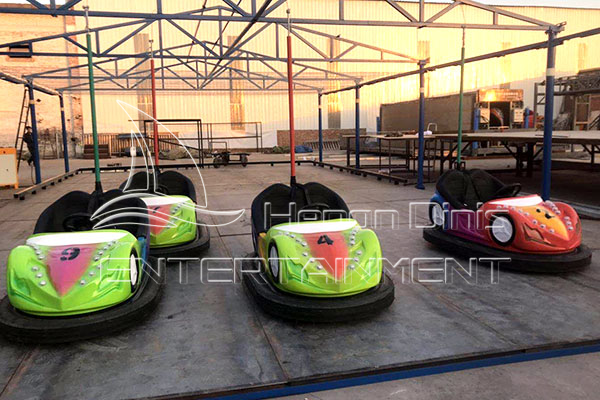 ---
What's the Working Principle of Skynet Electric Bumper Cars?
Sky net bumper cars access power through the ceiling and floor. The dodgem ride itself actually connects the floor and ceiling to form a circuit. After the 220 V AC is transformed and rectified by the control cabinet, the positive pole and negative pole with 90 V or 110 V DC are added to the sky net and the ground net.
For the ceiling, there is a live electrical grid hanging from the ceiling, which is the positive pole. While the floor uses an intact armor plate as the negative pole. On each bumper car, there is a rod attached to the rear of the bumper car that connects the floor to the ceiling. When the dodgem moves freely in the supply network, it can draw electrical energy or electrical signals from the supply network through a sliding contact device on top of the rod. The ceiling and floor then form a current loop.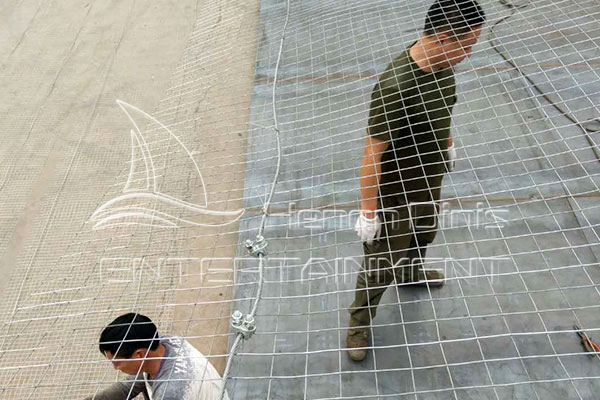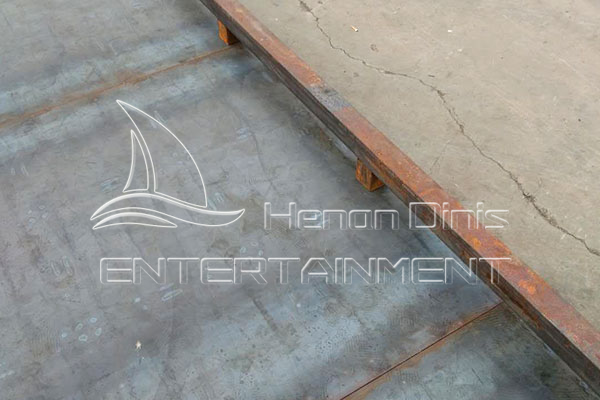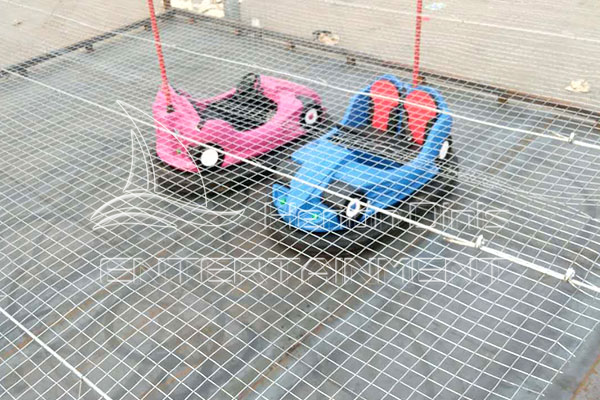 ---
Special Designs for Ceiling Grid Bumper Cars
In terms of the appearance of skynet electric bumper cars, it is similar to that of ground grid bumper cars. However, you can clearly find a difference between the two types of cars. That is, there is a rod attached to the rear of an electric ceiling dodgem ride, something that floor gird bumper cars do not have. To be honest, apart from this difference, ceiling powered bumper cars come in a variety of designs and models that are also available for ground electric dashing cars. In Dinis, you can find shoe bumper cars that look like shoes. You can also find dodgems with a square, streamlined, or oval exterior shell with a heart, T, etc. backrest.
Which type you finally choose depends on your actual situation and which one you prefer. But actually, the installation and production cost of ground grid bumper cars are easier and cheaper than that of skynet electric bumper cars. By the way, no matter which model you choose, we can offer customized service to you if needed. Just let us know your needs so we can produce custom bumper cars as you request.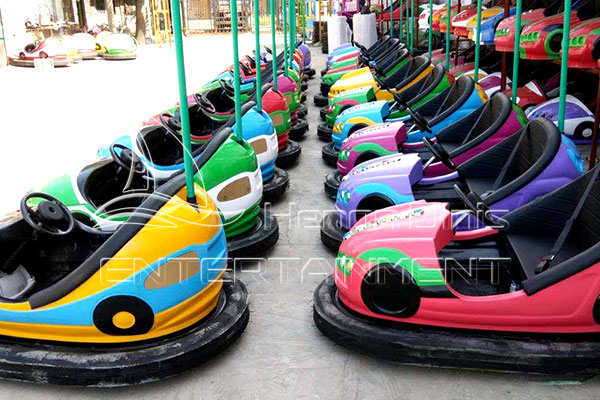 ---
Specification for skynet electric bumper cars
Notes: Specification below is just for reference. Email us for the detail information.
| Name | Data | Name | Data | Name | Data |
| --- | --- | --- | --- | --- | --- |
| Materials: | FRP+Rubber+Steel | Max Speed: | ≤12km/h | Color: | Customized |
| Size: | 1.95m*1.15m*0.96m | Music: | Mp3 or Hi-Fi | Capacity: | 2 passengers |
| Power: | 350-500 W | Control: | Control Cabinet / Remote Control | Service Time: | No time limit |
| Voltage: | 220v / 380v AC (90v /110V DC) | Charge Time: | No need to charge | Light: | LED |
A Video of Adult-sized Ceiling Electric Bumper Cars for Amusement Parks
---
How to Drive Skynet Electric Bumper Cars?
Our ceiling grid bumper cars generally can carry two adults. This electric adult-sized bumper car is also suitable for children to ride. But if the kid is too young to drive the car alone, his parents had better accompany him to enjoy the ride. So here comes the question, is it hard for an adult or a kid to drive the dashing car? Of course not. This adult bumper car is designed for both adults and kids. The operation is easy and smooth in order to give the players a pleasant experience.
So how does one drive a bumper car? First, press and hold the accelerator pedal with your feet, then turn the steering wheel, which can rotate 360 degrees. After the car moves, turn the steering wheel in the opposite direction until the car is able to go straight. You should notice that a bumper car does not have a braking system. Therefore, you should make good use of the pedal and steering wheel. And do not keep turning the steering wheel in one direction. Otherwise, you will not move forward and will only go in circles. Players quickly pick up driving bumper cars. So don't worry.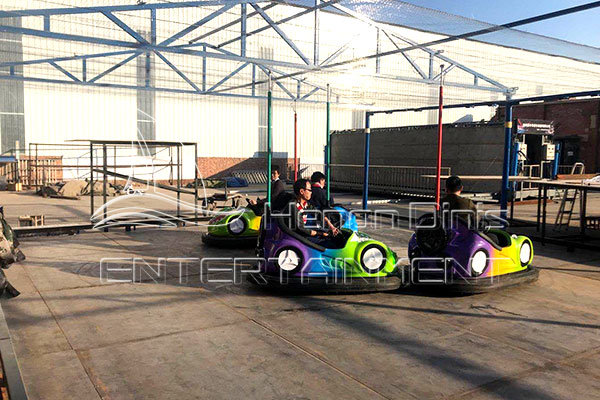 ---
Safety Rules When Players Are Riding a Sky Grid Bumper Car
Players should observe bumper car safety rules before and during their rides. Most importantly, for the safety of passengers, pregnant women, intoxicated people and those with heart disease or motion sickness are not allowed to ride. Second, fasten your adjustable seat belt, which protects you from the inertia that results from a bump. Third, do not extend any part of your body out of the car to avoid scrapes, scratches, or bruises. Then, do not get off the dodgem or wander around the bumper-car arena at will to avoid being hit by other cars. Last but not least, follow the instructions of the staff.
Observe the necessary bumper car safety rules, and then start your exciting and joyous bumper car ride!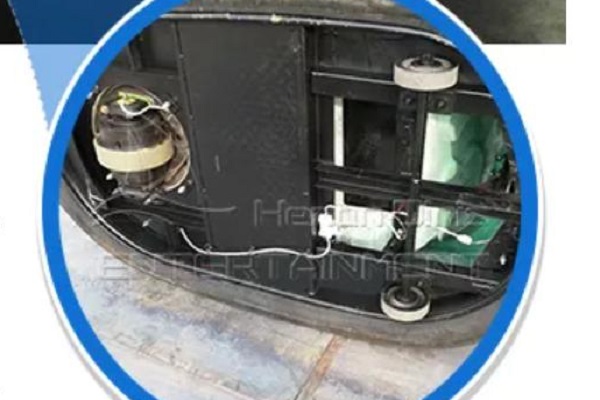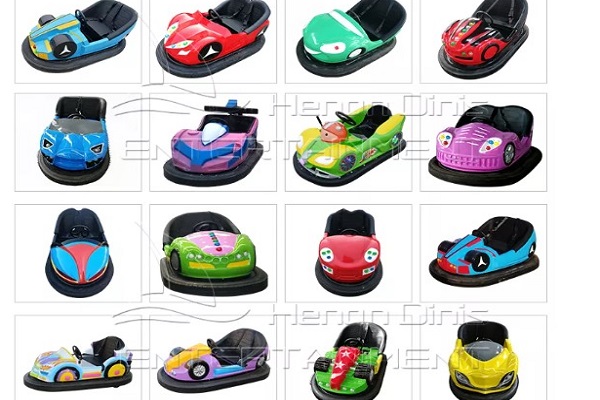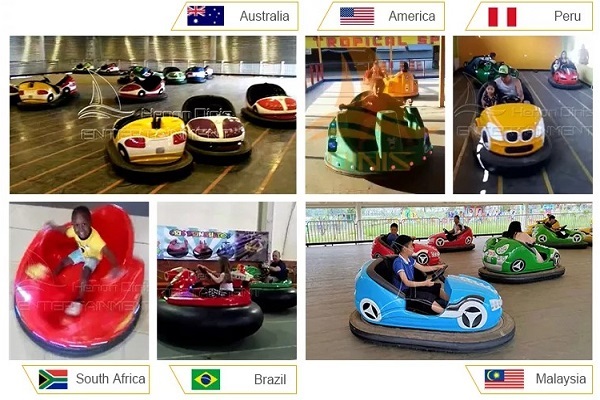 ---
What Routine Maintenance Should Be Done on Skynet Dodgem Rides?
If you have purchased high quality electric adult bumper cars, and are ready to start your bumper car business, you should also learn how to maintain the equipment. If you do routine maintenance well, then the lifespan of a bumper car for adults is generally around eight years. So what routine maintenance should be done on skynet electric bumper cars?
Routine Maintenance on the Skynet Electric Bumper Cars
---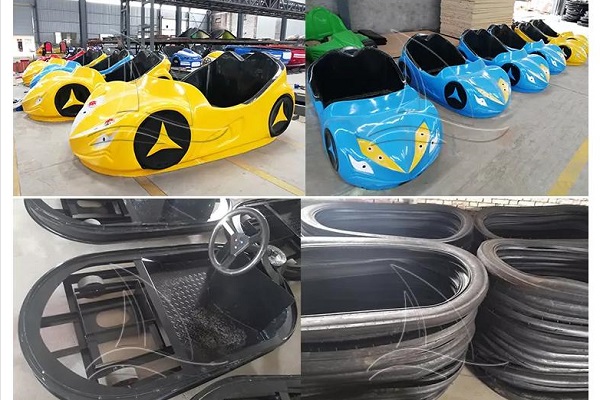 Clean the bumper car exterior shell with surface wax, then wipe it with a soft towel to help maintain the gloss of the car and reduce the damage of light aging.
Check to see if the screws on the conductive wheels of bumper cars are loose before the opening time or after the closing time.
Tighten brake screws on the bumper car in time if you find they are loose.
Check the insulation paste on the bumper car's safety wheel once a day. If there is damage, replace it.
Lubricate the bumper car wheels regularly.
Routine Maintenance on the Floor of Bumper Cars
---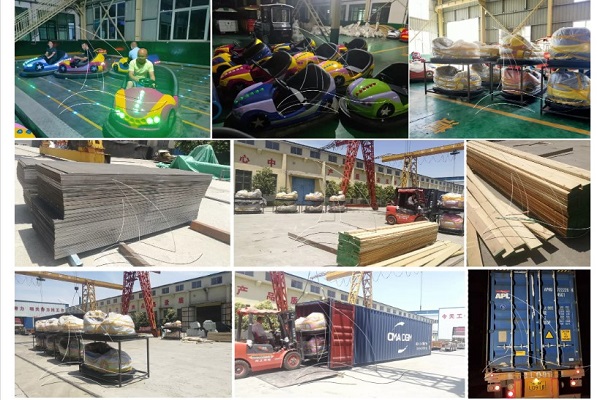 Mop the floor with a semi-wet mop to keep it clean before the opening time or after the closing time.
Check the ground every day before you start your business. Do not allow any metal or debris to appear on the floor to prevent foreign objects from affecting the operation of the bumper car.
Mop the floor with diesel or kerosene every two to three months. The main purpose is to remove stains and rust to make the bumper car run better.
---
Henan Dinis Entertainment Technology Co., Ltd is a specialist amusement ride manufacturer, supplier, and exporter with more than twenty years of experience. We have sold our high quality entertainment equipment to the US, UK, Russia, Nigeria, South Africa, Australia, Spain, Italy and countries around the world. In addition, we provide our buyers with intimate customer care and professional customized service. That's one of the reasons why we have a good long-term relationship with our customers.
---