Amusement bumper car ride for sale has been popular with people of all ages since its debut. Also, the bumper car business still has a good prospect. In the current market, there are three types of electric bumper cars for sale, a ceiling-net electric bumper car, a floor-grid adult bumper car, and a battery bumper car for sale. Different dodgem cars are suitable for different locations. Before buying bumper cars, you'd better know the working principle of the bumper car for sale to have a clear understanding of which type of dodgem to buy. So how do bumper cars work? Here are the details for your reference.
---
Physics behind Bumper Cars for Sale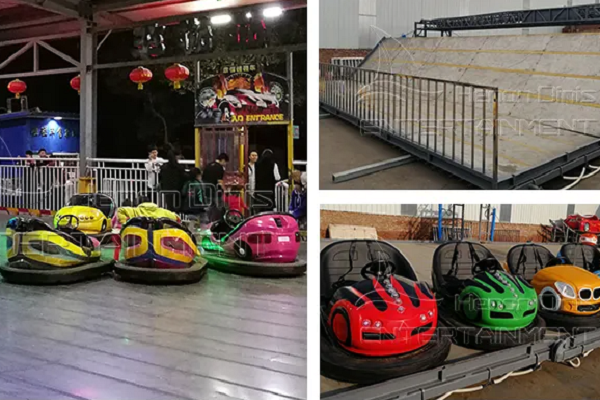 Newton's third law of motion applies to dodgem cars. This law says that if two bodies exert forces on each other, these forces have the same magnitude but opposite directions. That's the charm of electric bumper car for adults! Players driving bumper cars collide with each other, enjoying the interaction of the collision. Moreover, when dodgem cars collide, riders feel a change in their motion, but their body still move in the driving direction before the collision due to the inertia. This is why it's important to wear a seat belt while driving the crazy bumper cars.
---
How Do Bumper Cars Work?
Our adult bumper car for sale can reach a speed of 12 km/h. Therefore, to reduce danger to the bumper car riders while colliding with each other, each dodgem car has a large rubber bumper around it, which reduce the impact force of the collision. Then, do you know how bumper cars work? What energy drives the car?
---
Ceiling-net electric dodgem cars
The ceiling-grid bumper cars are driven by DC motors, and the two electrodes for power supply are respectively set on the floor and the ceiling net. The electric ceiling and floor form a current loop through a rod attached to the rear of the bumper car. Then the motor drives the car to run. Honestly speaking, it is a vintage type bumper car. However, it is still popular with the public. The major reason is the design of the rod. People think it looks cool.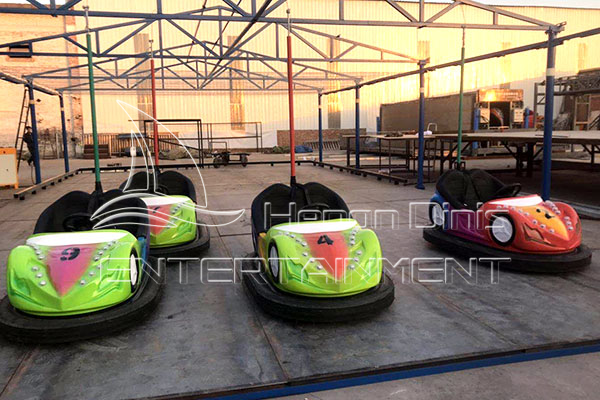 ---
Ground-grid adult size bumper car
Same with the sky-grid dodgem cars for sale, a ground-grid electric bumper car is also driven by a DC motor. But the car only obtains DC power from the ground grid. Therefore, the installation of a ceiling bumper car is more complicated than that of a ground-net dodgem. More importantly, although the floor has a voltage, it is a safe voltage of 48V. So, even if someone walks on the ground-grid bumper car track, it is not dangerous. But don't stand on the floor barefoot for the safety reason.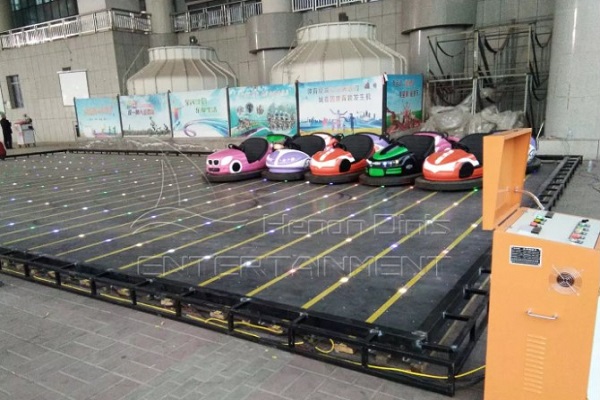 ---
Battery bumper cars for sale
The battery-operated bumper cars literally are powered by battery packs that provide the required DC power. For our common style two-person battery bumper car, it is equipped with 2 pieces of 12 V, 80 A batteries. Just like the mobile phone we use, simply charge the bumper car battery when there is a need. Furthermore, this type of bumper car for sale has no requirement for a special floor or ceiling. As long as the ground is smooth and flat, you can drive a bumper car.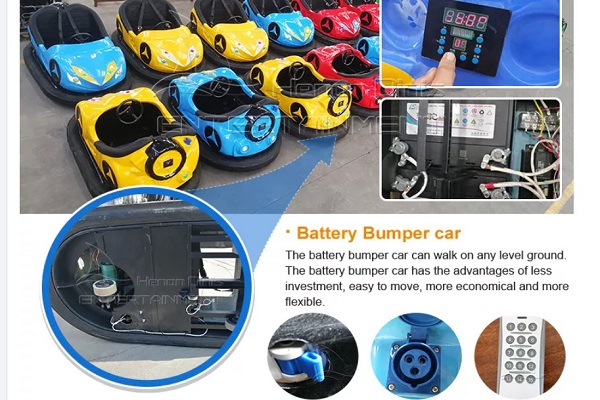 ---
To sum up, if you have a permanent venue, a ceiling-net dodgem business or a ground-grid dodgem business can be a good choice. If you are about to place bumper cars in squares, backyards, or participate in temporary activities such as carnivals, fairs, then battery bumper cars must be the optimal option. You can find all the three types of bumper cars in Dinis factory.
---