Dodgems have been in vogue and popular with the public in the amusement ride market since their introduction. Players enjoy the excitement of the bumping into other bumper cars. Summer or winter, this small amusement equipment is suitable for people of all ages. Hence, it is worth investing in. If you are still on the fence about starting a bumper car business, the following can tell you how good to have bumper car business.
---
Where Can You Start a Bumper Car Business?
As a representative of relatively small equipment among so many types of amusement rides. Bumper cars have become the most common amusement equipment in parks or on squares. As we all know that the dodgem car has electric grid bumper cars and battery bumper cars.
Totally speaking, battery-operated bumper cars have a wider range of uses than electric ones. Because as far as battery-powered bumper cars are concerned, there are no limits on the ground. The equipment can be placed in most places such as amusement parks, shopping malls, backyards, squares, parks, ice rinks, meadows and fairgrounds. You can start your bumper car business as long as the surface of the ground in your play area is flat, smooth, and hard.
In a word, battery-operated bumper cars have good prospects, and they are worth the investment.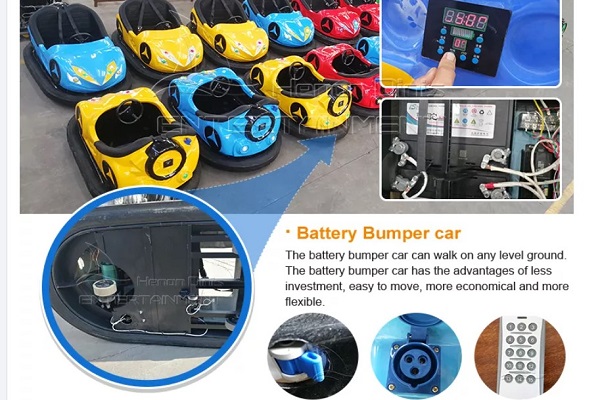 That does not mean, however, that the grid electric bumper car is not worth investing in. An electric bumper car ride requires the installation of a special floor and costs more than a battery type, but this type has a higher max speed. As a result, passengers can enjoy collisions with other players with more excitement. Furthermore, there is no need to charge the equipment. Therefore, visitors can ride a bumper car at any time as long as there is a steady input voltage.
So can you imagine how good to have bumper car business? Not only kids, but adults, could not resist playing with the exciting dodgem cars.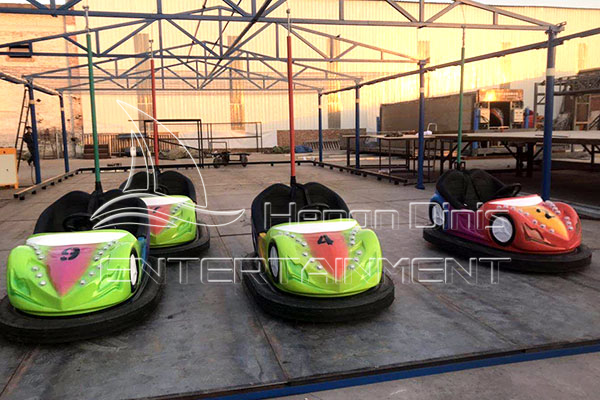 ---
How Much Can You Earn in a Day Running a Dodgem Business?
Honestly speaking, the bumper car business is a low-investment but high-reward business for business people. Generally, players should pay for the rides. As for bumper cars, they are usually charged by time. So can you imagine how much a bumper car business could earn in a day? Here is a hypothetical formula. A five-minute ride on a bumper car is $5. Then a dodgem can make $60 an hour. Ten rides for $600 an hour. If you run a bumper car business for eight hours a day, you will make $4,800. And, no doubt, you will make a net profit in a few days. By the way, you are free to adjust the price and play time of a bumper car ride to the actual conditions.
---
Now you see how good to have bumper cars business. Don't hesitate any more. Contact us for a free product catalog and quote!