​The electric battery sightseeing train is a novel vehicle that is perfect for amusement parks or scenic spots.
Want to extend the life of battery-operated train rides? Then we warmly remind you of the regular daily maintenance of electric sightseeing trains.
You can do a maintenance check from the following 5 points. Hope these maintenance methods of battery operated train ride can help you.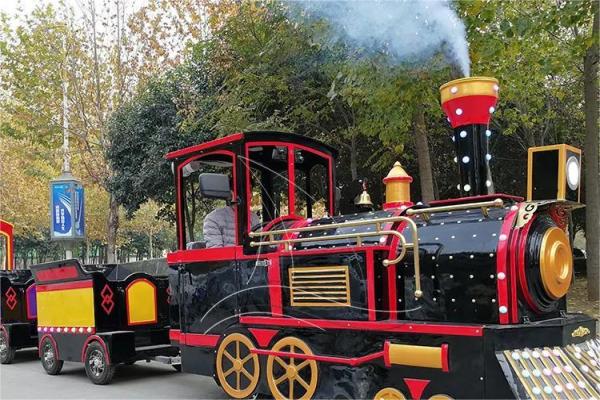 ---
1. Check out the safety device on the amusement train ride
Check that safety equipment such as seat belts and safety bars are complete and effective. Try to check the battery of the amusement train every day or two, and if there is anything odd, deal with it in time.
2. Check the device line
If a train ride suddenly stops operating, it is usually caused by overheating of the body or a load exceeding the limit, which leads to automatic protection. Mechanical transmissions and structures are rarely likely to fail. At this point, check the circuit first, and then the body after confirming that the circuit is normal. By looking, smelling and touching, find the direct cause of the shutdown, and then restart after the failure is ruled out.
3. Check daily hygiene
Clean the carriages and cabs frequently, wipe the outside of the train, and keep the train equipment clean and neat from the inside out. In this way, when children or adults see a clean and tidy cabin while riding, they will have a good sense of experience and will leave a good impression.
4. The battery should be charged in time
Prevent trains from being driven or stored at low battery levels, which would result in insufficient charging and reduced battery capacity. The longer the idle time in the power-down state, the more serious the battery damage.
5. Prevent the main components from entering the water
Due to the characteristics of the product itself, it is necessary to prevent the controller, battery and motor of the electric sightseeing train when using it on rainy days. Try not to park in areas where rain or water accumulates.
---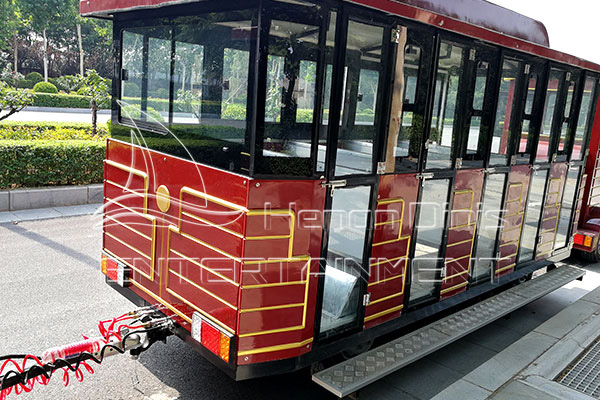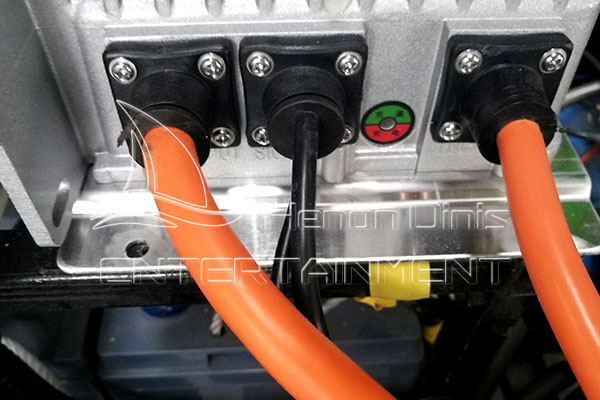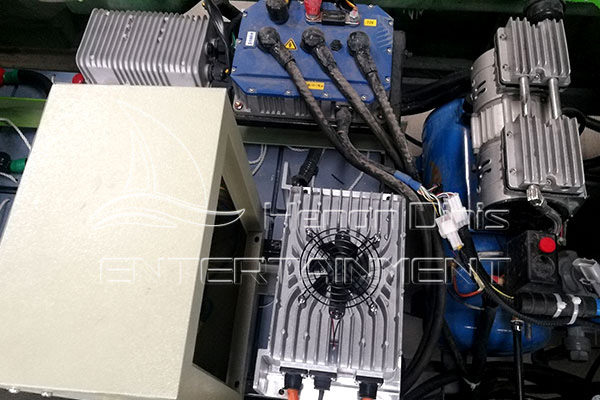 ---
Now are you clear with the maintenance methods of battery operated train ride? If you're not sure yet, don't worry. After you buy, our sales staff will send you a comprehensive product manual, including instructions on how to install and maintain it. If you encounter any problems during use, you can contact us at any time, and we will solve the problem for you as soon as possible.
---