FAQ about customized service helps you to get your ideal amusement equipment.
Generally speaking, when purchasing amusement rides from an amusement equipment company, it's better for you to choose a professional manufacturer who can provide you with customized service. Because that means the manufacturer you choose has a strong power and private factory to manufacture custom amusement rides. So that you can rest assured about the product quality and the customer service.
You can trust us. We manufacture both family rides and thrill rides. From Dinis, you can receive custom theme park ride to start your own business or kiddie rides customized for private use.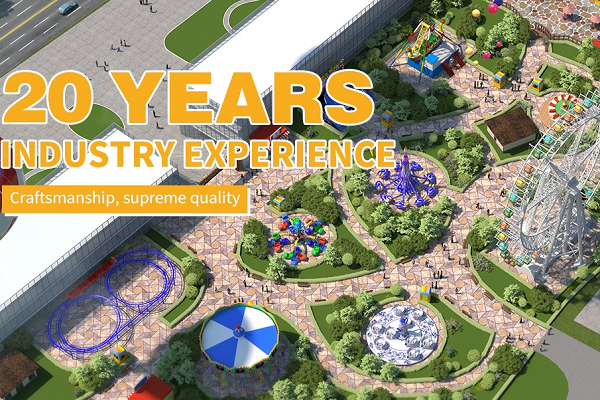 The following is the FAQ about customized service from Dinis Entertainment Technology Co., Ltd. Hope the passage can help you to buy customized rides online.
---
FAQ about Customized Service
Which part of the amusement ride is customizable?
In general, every part of the equipment is customizable. Whether you want customized rides in different colors and sizes, or equipment in a unique mold, Dinis can meet your needs.
Actually, it's free if you just want to change the product's color or decoration on them. It's also free to add your unique logo to the ride. What's more, if you are about to start your own amusement park business, we can also provide you with free CAD designs. While if you want a larger ride of the same design, it will usually cost a little more than the original price. Similarly, if you want a smaller one, it usually costs less.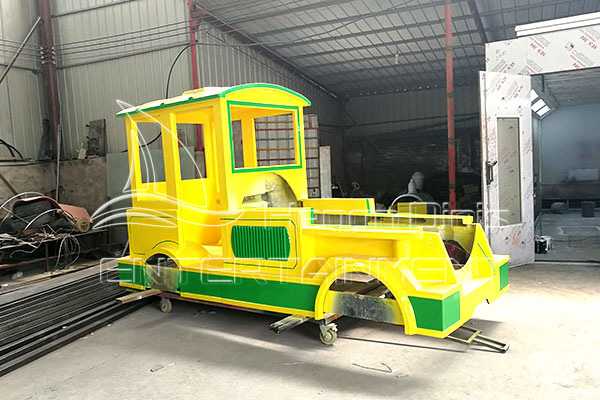 Besides the common customized services, maybe you want an amusement ride in a special mold. In that case, it should be noted that it takes more time and money to produce a new mold. You can tell us your design idea and we will design and manufacture the mold as you wish.
If you have the time and budget, consider this customizable service to own a ride in a unique design.
While, to be honest, we have enough existing molds for you to choose from. We believe that you can find the optimal choice in our product catalog.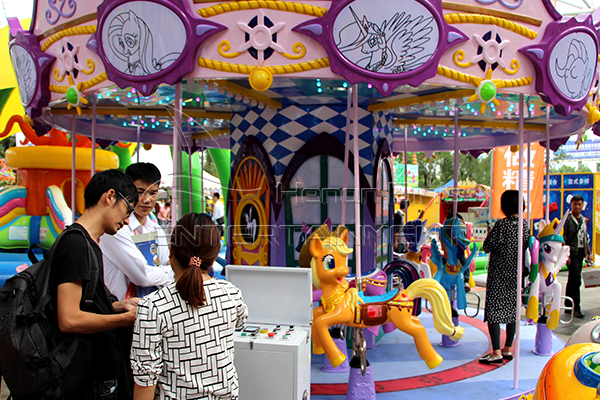 ---
Buy customized rides online
Dinis is a specialist manufacturer of a wide variety of amusement rides. We have done deals with clients from all over the world and fulfilled their customized requests.
For example, we cooperated with Longines to produce custom amusement park carousel for its events. All the carrousel horses were added to the Longines logo.
While for a Latvian client who bought custom indoor playground equipment for his home, we designed and advised him on the appropriate soft play equipment based on the layout of his house, such as a ball pit, several slides and other equipment.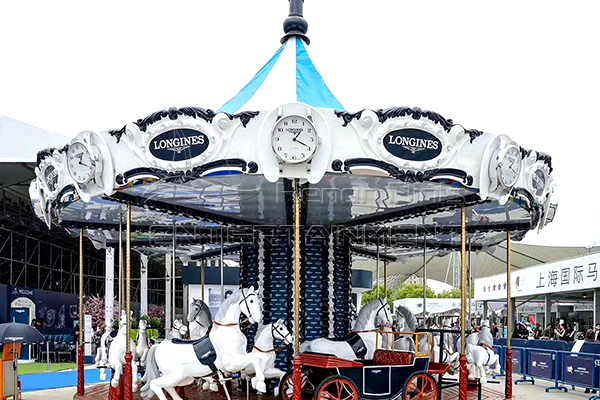 ---
Do not hesitate any longer. Contact us and let us know what you want! We will confirm with our professional technical staff whether your plan is feasible and provide you with professional advice and intimate customer service.